Earlier this month, Year 2 pupils at Newport Primary School in Middlesbrough cooked up a storm in the kitchen at Italian food restaurant,Scrann, in Norton.
The visit was part of our Words for Work: Dream Big programme which develops literacy skills for children in Key Stage 1 (age 5-7). The programme is tailored around raising aspirations, and challenging the stereotypes that become embedded from an early age.
At the start of the programme, children enjoy a trip to a nearby workplace to help them visualise their futures and explore the world of grown-ups. Children go under cover and become detectives for the day, tasked with hunting for specified objects in the workplace and discussing ways they help adults do their job.
With help from head chef, the restaurant manager, and the accountant, the school children were taught about lots of different jobs within hospitality. By the end of the day, they all understood that many different roles are needed to run a restaurant, and they really enjoyed discovering a workplace beyond a typical office environment.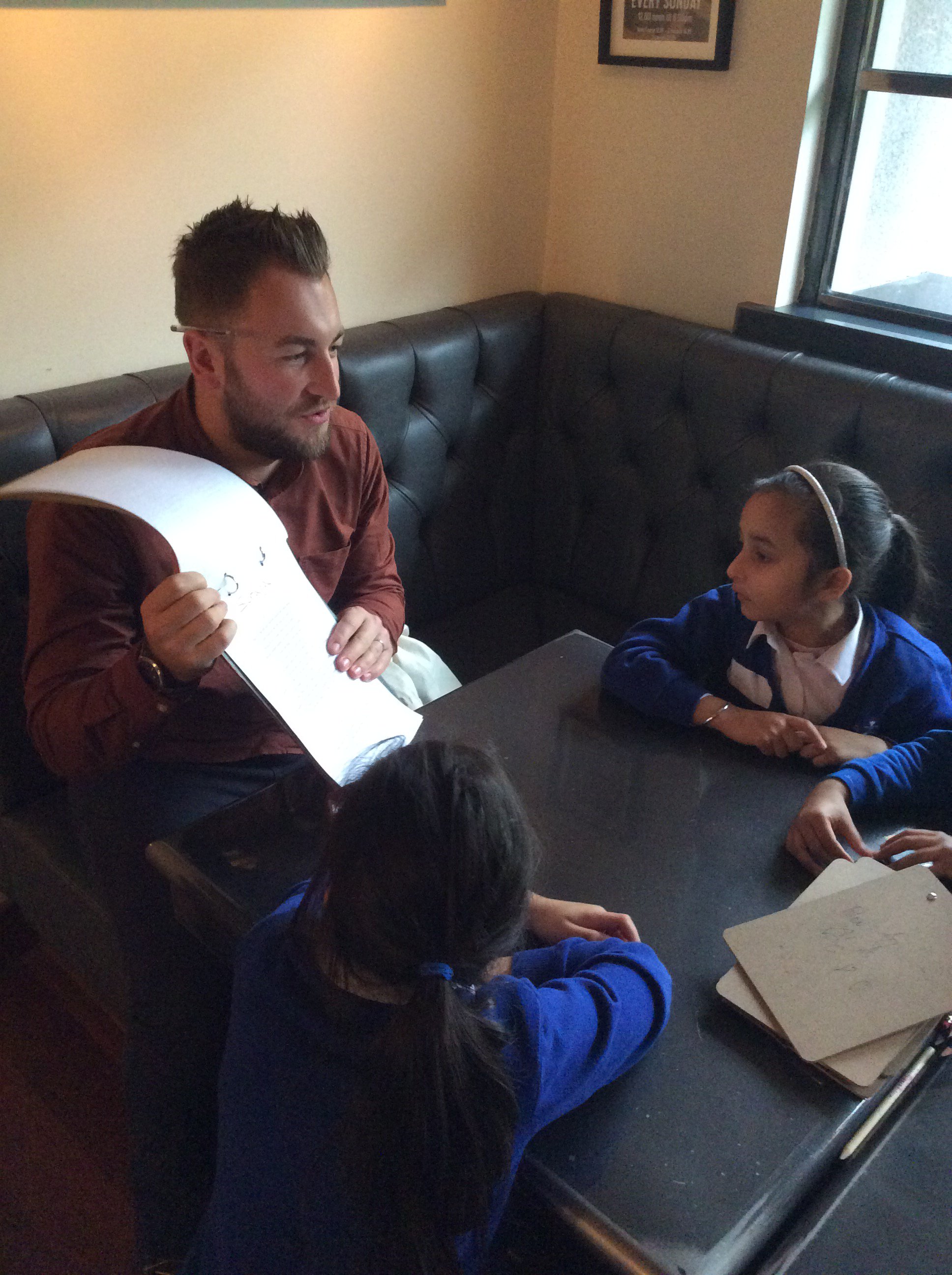 Back at school, the Year 2 children had a Dream Big day exploring different jobs through role play and literacy activities. As part of the programme, we provide the schools with props and dressing up kits to create six makeshift workplaces in the classroom.
At the end of the programme, Newport School invited parents to attend a celebration assembly where children were awarded with certificates. The children were given the opportunity to read aloud what they had learnt about the importance of literacy in all jobs.
Dream Big helps children visualise their futures, and in one survey 97% teachers said that learning about work first hand helps their pupils broaden aspirations. When asked about how the programme will guide their approach in the future, a teacher from Newport Primary School said:
"[I will] raise more awareness of jobs around our local area on a more regular basis [and] look more opportunities to discuss jobs within the classroom."

Year 2 teacher, Newport Primary School
Pupil's also provided us with some feedback:
"It was exciting finding our about all the jobs at Scrann" - Kai, pupil
"It was really interesting finding out about the stuff used here" - Pupil
"My favourite part was looking around the restaurant" - Katiatou, pupil
Find out more about Dream Big
Find out more about Middlesbrough Reads