Take 10 To Read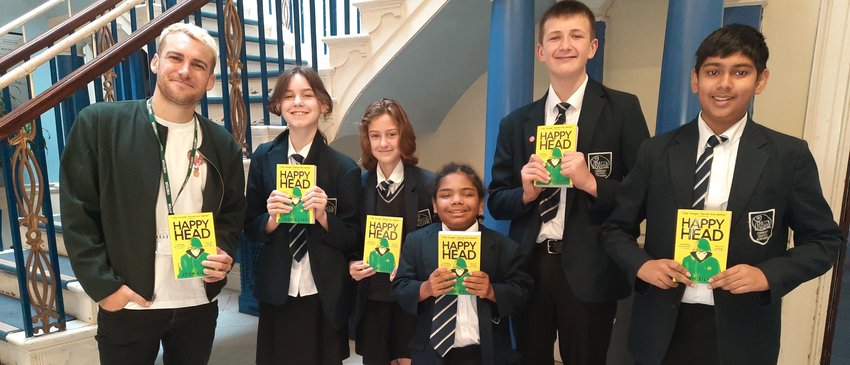 This year's Take 10 To Read on Tuesday 10th October was a great opportunity to work with our communities in Manchester, and we made the most of it! From bookgifting at The Christie to author visits with Josh Silver and Dom Berry, it was a fantastic day!
#Take 10 to Read
Take 10 is a campaign to promote the mental wellbeing benefits of reading. We know that reading is a great way to relax and boost your mood. Through reading you can be transported away from the day-to-day stresses of work and life and taken elsewhere, so we encouraged people across the city to join in a Take 10 to read moment for 10 minutes, at 10am on Tuesday 10 October, in support of World Mental Health Day.
For the first time we worked with The Christie hospital to focus on supporting the mental wellbeing of staff, families, friends and patients by providing a range of free books and talking to people in the hospital about the benefits of reading to support mental wellbeing. One thousand books were given out at The Christie main hospital site, and a further three hundred books at their three satellite sites.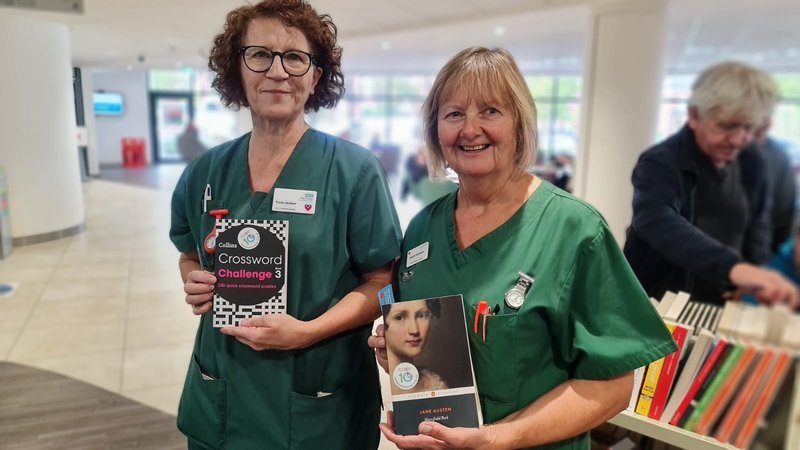 We had some fantastic feedback from staff and patients on the day:
A nurse with dyslexia had a discussion with a member of the team and said that she struggled to find things to read. She was recommended one of the shorter books and exchanged contact details with a team member so that further titles could be recommended.
A patient was gifted a book and said, 'It is really hard coming to the hospital, but this has really brightened my day'.
Another nurse mentioned that they really want to 'stop scrolling on their phone' after they get home from a night shift. They are going to start reading a little when they get home to help them relax.
Groups of healthcare assistants mentioned that they were going to set up 'book swaps' in their departments.
A member of staff said they really appreciated taking a fiction book because they loved spending time 'invested in stories'.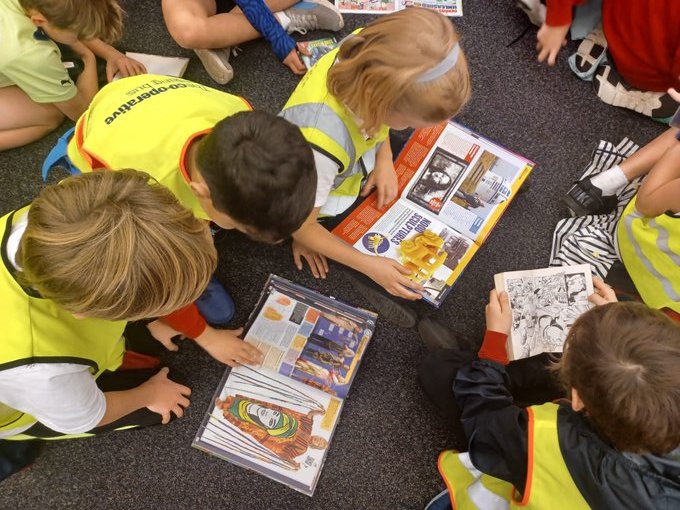 We also took author Josh Silver to two high schools – Parrs Wood and Abraham Moss – to talk about his book HappyHead. This amazing dystopian novel really sparked some discussion amongst the pupils about happiness, identity and relationships, and the things they really value.
A teacher told us 'They loved discussing and seeing a "new" book and they enjoyed speaking to a real author. They also enjoyed talking about issues that are close to their heart.'
Over two hundred children from Brookburn Primary and Newall Green Primary at Chorlton and Wythenshawe Forum libraries were very excited to meet poet Dommy B (Dominic Berry) and were invited to 'make some noise' in celebration of Take 10. They were happy to oblige and had a great time hearing poetry and exploring the library.