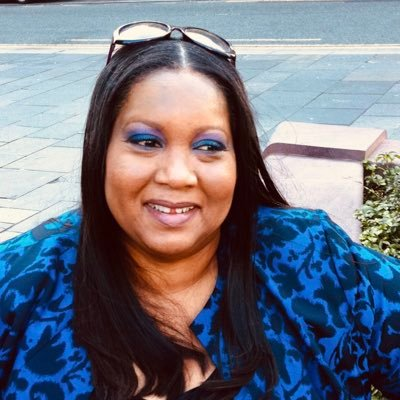 Dr Valerie Daniel was due to deliver a keynote at Talk To Your Baby 2023: Preparing for a new generation in Birmingham on 30 January. However, we are sad to report that she will no longer be able to present due to unforeseen circumstances. In her place will be Ruth Swailes, an award winning education consultant with 20 years experience of working with children. Dr Daniel's blog is no less pertinent for her being unable to speak, and the messages underpin much of what will be explored at the conference.
The Early Years Sector (EYS) in the UK is immense and complex. When thinking about the EYS in the UK, I am reminded of Weathercraft, the surreal and evolutionary work of the famous cartoonist Jim Woodring. The main character in this story frequently contemplates the absurdity of the universe while responding to adversity with courage and action. Jim Woodring had this to say about his work and it resonates when considering the plight of the EYS:
"In a long story like Weathercraft, it becomes kind of convoluted. It can become perhaps difficult to remember what led up to whatever point you're at. I worried a bit about people being able to keep the shape of the story in their heads while they were reading it, and not wonder how they got wherever they were."
This statement perfectly sums up the EYS in the UK: It has a long history that has become increasingly more convoluted over decades and there is legitimate worry that a lack of continuity in the decision-making process over the years has led to a sector without cohesion. The EYS needs clarity, definition and a unified approach.
The EYS is designed on divergent principles: a market model to respond to the diverse needs of families, and a universal model which is designed for uniformity of outcomes across the sector. Therefore, the very basis of the sector design is built on opposing concepts. EYS reform under these circumstances continues to be complex and multi-directional due to historical short-term solutions which have persevered despite being outdated and unable to meet the needs of children and families in current times. Continuing to add weight to a sector that is built on a weak foundation and continues to function without the benefit of a comprehensive planning strategy will only exacerbate existing problems. Since the COVID-19 pandemic, cracks within the sector were brought into sharp focus and the very weak foundation that the sector sits on became a gulf that swallowed up huge sections of the EYS. The sector was not equipped to bounce back quickly from the monumental disruption of the pandemic.
EYS leaders remain committed to doing their best. However, they cannot do this without a strategic sector-wide plan and sufficient funding. There are lessons to heed from Weathercraft, whose main character faced adversity with courage and resilience. As with Weathercraft, the EYS's downfall is preventable, but only if we work together.
In my Reflective Leadership Framework, you'll find guidelines for promoting cohesion and building relationships.
To effect change, there needs to be an open discussion among EYS leaders; this will be a starting point for setting out common goals and identifying guidelines for sector-wide best practice. EYS practitioners, professionals and stakeholders need to work together to lobby for sustainable strategic change from our policy makers. I relish this challenge – let's get started!
Dr Valerie Daniel
---