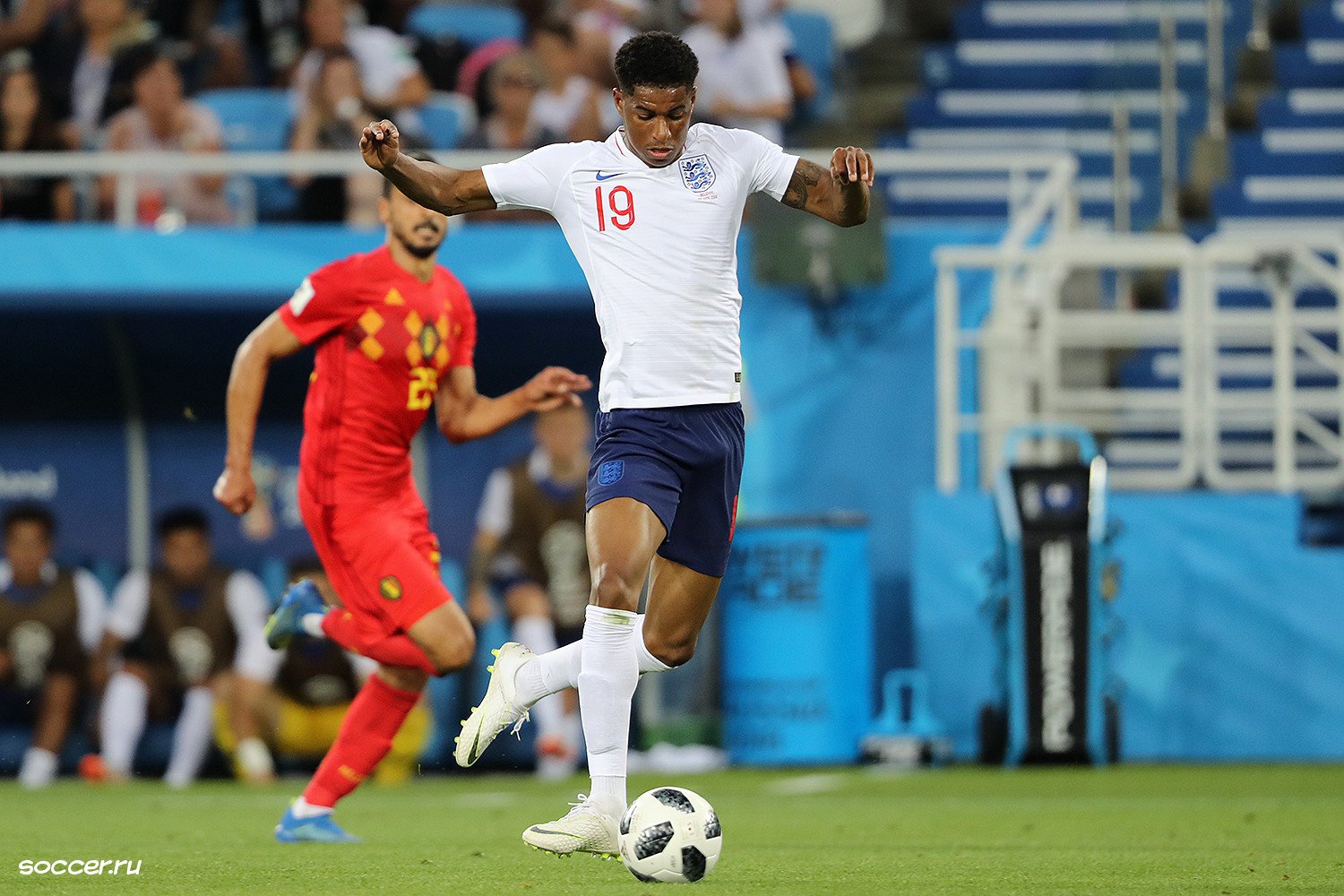 Marcus Rashford 2018-06-28 by soccer.ru is licensed under CC BY-SA 3.0
Jonathan Douglas CBE, Chief Executive of the National Literacy Trust reflects on Marcus Rashford's new book club initiative.
As well as presenting immense challenges to many people's health, education and wellbeing, 2020 has offered moments of inspiration. Footballer and child poverty campaigner Marcus Rashford's advocacy of social justice for a generation whose futures are at risk because of the pandemic, has been one of these.
Following his campaign to call the nation to account for child food poverty, it is inspiring to see him focus on the literacy challenge which sits at the heart of the UK's experience of child poverty. His new campaign launched with National Literacy Trust research which showed over 380,000 UK children do not own a single book. Book poverty is focused on the poorest communities where 1 in 11 children don't have a book of their own.
This year, there has been unprecedented pressure on parents, families and carers to support their child's education, when libraries have been closed for months on end. Marcus has recognised that the absence of books in the poorest communities is (as recent research from Oxford Brookes University points out) widening the literacy gap between disadvantaged children and their more affluent peers.
We know that football has a unique role to play in addressing the UK's literacy gap. For over a decade we have worked with the Premier League, with the PFA and the FA to use the inspirational power of football to engage young readers. The effect is massive: the reading age of pupils who take part in Premier League Reading Stars increases by an average of 6 months in 10 weeks. Marcus' campaign and his new book club with Macmillan are an important new chapter in this campaign. We are committed to supporting this important new initiative and doing everything we can to make his campaign a success.
But beyond the Book Club, Marcus' campaign offers those of us passionate about this challenge a unique opportunity: in a democratic country any sustained shift in social policy needs to be underpinned by a shift in popular awareness. By shining a light on the links between child poverty and reading, Marcus is asserting a link that is too little understood. A greater societal awareness and political commitment to addressing this challenge would be one of the greatest benefits to emerge from a year of unprecedented social challenge.