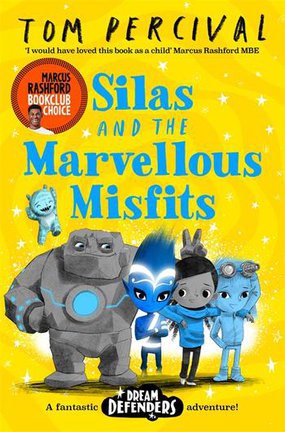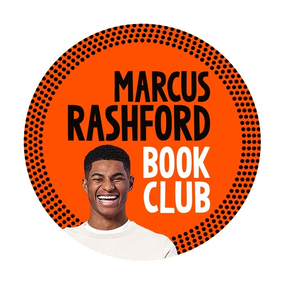 Welcome to the Marcus Rashford Book Club!
The Marcus Rashford Book Club is a collaboration between iconic international football player and child food poverty campaigner Marcus Rashford MBE and Macmillan Children's Books.
The Book Club aims to encourage and nurture a love of reading in children and get free books to the children who need them the most. Six per cent of children in the UK say they do not have their own book at home, which equates to over 400, 000 children in the UK (Book Ownership in 2021).
You can find more information about the book club, plus resources for the latest title selected, on our Marcus Rashford Book Club page.
Introducing Silas and the Marvellous Misfits
Erika has a BIG secret. She's a member of the Dream Defenders – a top-secret organisation that banishes your worries while you sleep!
And tonight they're on a mission to rescue Erika's best friend Silas from the clutches of the evil Glooms – creatures who want everyone in the dream world to look and think exactly the same way!
Can the Dream Defenders save Silas and help him to see that being a misfit can be a truly marvellous thing?
Classroom resources
We have partnered with the publisher Pan Macmillan to create exclusive materials to accompany this book from the Marcus Rashford Book Club. The book helps children to love their differences and discover the joy of being themselves.
These resources are suitable for teachers in years 2, 3 and 4, and are free for all teachers to download and use.
Plus, not every child needs a copy of Silas and the Marvellous Misfits to take part - the activities are all based around chapter 1, which is printed in the children's activity pack.
On this page you can access:
A children's activity pack for every child in your class, full of high-quality activities
A teacher's pack with three exciting lesson plans, an overview of the book and curriculum links
All three videos from the author Tom Percival to support each of the lessons
A printable poster for the classroom
Downloadable materials can be accessed from the available files list on this page.
---
Welcome
Watch now as author and illustrator Tom Percival introduces the Marcus Rashford Book Club.
---
What makes you amazing?
Here, Tom asks children to think about what makes them special, and explains how important it is to be yourself.
---
Best dream ever!
Now, Tom sets a challenge for children to imagine what amazing and wonderful things they would like to see in their own dreams.
More Marcus Rashford Book Club titles and resources
Visit our Marcus Rashford Book Club page to find out about the latest title selected in the book club, and access related teaching resources.
You can also access lesson plans, an activity pack and videos for other book club titles:
Download files
You might also be interested in