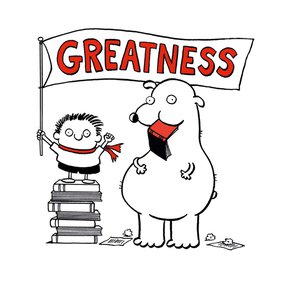 A writing challenge for Key Stage 2 pupils around on the Timmy Failure books by Stephan Pastis. Pupils are asked with writing and illustrating their own Timmy Failure detective story featuring characters from the book. 
There are two resources available for teachers to download and support  the task:

• A teaching resource featuring ideas for incorporating the task into class time
• A cross-curricular resource for running Timmy Failure-themed lessons and activities across different subject areas
In addition, the following supporting resources are also available:

• Timmy Failure bookmarks for pupils taking part in the challenge
• A class poster that could be displayed in the school to promote the challenge
• A 'reading leads the way to greatness' certificate of achievement for all pupils who complete the task
These resources were created in partnership with Walker Books for a competition we ran in 2016. 

Download files
You might also be interested in