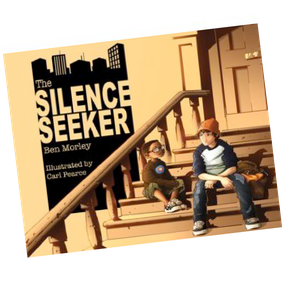 Picture books are often only considered appropriate for younger children, but there are vivid, thought-provoking and sophisticated picture books for older children too.
Ben Morley's book The Silence Seeker tells the story of Joe and his quest to find a quiet place for his new neighbour. Joe's mum tells him the neighbour is an asylum seeker, but Joe mishears this as ʻa silence seeker.' 
This resource has been produced for the National Literacy Trust by Lifeworlds Learning and uses The Silence Seeker to support thinking and discussion around a range of themes including belonging, what makes a community, refugee and asylum issues and language and non-verbal communication.
Download file
You might also be interested in