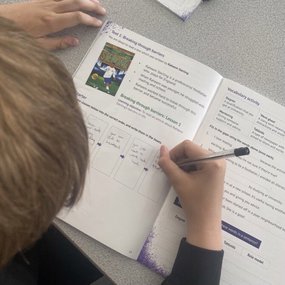 Game Changers is a reading programme designed for excluded students.
This area is for schools and organisations who have already signed up to the programme. It provides guidance documents and all digital resources needed to run the 20 Game Changers lessons.
Downloads will only be accessible to schools who have purchased Game Changers in the last 12 months.
Guidance documents
Before accessing any materials, we recommend reading the Game Changers - teacher pack: which outlines the programme in detail and introduces all included resources.
The Game Changers - overview provides a briefer summary of the programme's aims and approach: useful for sharing with internal staff or parents.
The guidance for running football sessions document explains the videos and session plans we provide - if you do wish to use football as a reward and motivator for engagement in the classroom.
Finally, the guidance for running a GC book group provides an optional, structured approach to using the books in the Game Changers box.
Digital lesson resources
Game Changers consists of 20 sessions. The scheme of work splits these lessons into clusters of three - as shown below: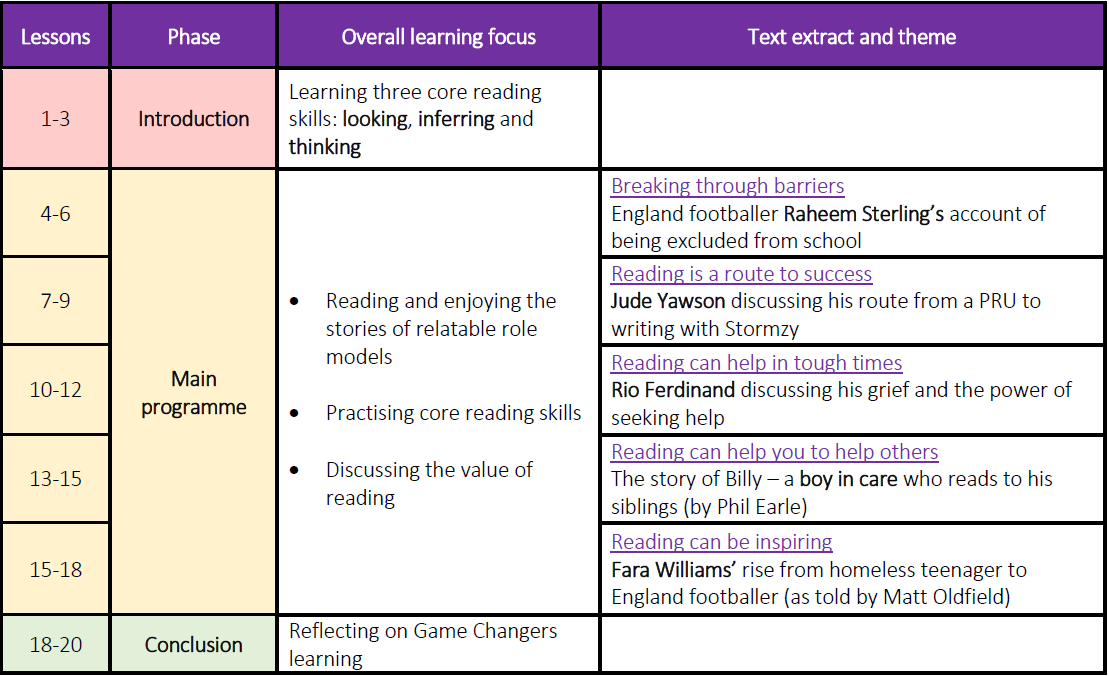 You can download all resources for each cluster of lessons as a zip file on this page.
Each file contains the relevant lesson PowerPoints (with full delivery notes) and, in some cases, printable worksheets. If you have any difficulty with playing the embedded video, the YouTube link is here here.
Print resources
All digital resources on this page accompany the Game Changers print pack: which includes 60-page student workbooks. These resources are mailed to you upon sign-up.
If you haven't received this pack, or details as to when it will arrive, please email sport@literacytrust.org.uk
Download files
You might also be interested in