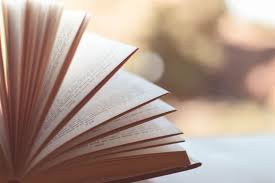 The Diary Writer's Toolkit is an introduction to autobiographical writing as a medium for young people to express themselves. It explores autobiographical writing as a safe place to explore identity and a sense of belonging.
The resource explains how teachers can use this type of writing to help literacy development through the engagement of family and community.
Links to the curriculum
The Diary Writer's Toolkit explores a number of classic diarists who span the curriculum:
History
Samuel Pepys – a resource in primary history as a witness account of the Fire of London, but also worth studying for its literary merit
Anne Frank – a diary widely taught in secondary schools
Rywka Lipszyc – the diary of a young Polish girl discovered at Auschwitz, detailing her experience, up to her death, in the Holocaust
Sociology
George Orwell – a diary of research – a lesser known book by a familiar name - to inspire pupils to look closer to home for tales of interest
Geography
Captain Scott – the famous diary following the course of his unsuccessful expedition to conquer the South Pole
Ernest Shackleton – the explorer's diary of the 20 month expedition to rescue himself and his crew from a ship crushed by sea ice
Food technology
The Great School Bake Off – recipes as a source of stories: family traditions and customs
Art
Frieda Kahlo
Leonardo da Vinci
These could inspire cross-curricular projects, which may persuade reluctant journal writers that there are multimodal ways to record the world.
Download file
You might also be interested in