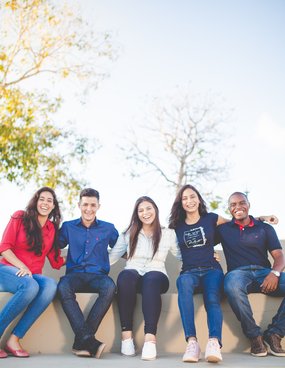 This report is based on a survey of 2,555 young adults aged 16 to 30 in February 2022 exploring confidence in communicating on a range of issues including politics and climate. It found that while young adults today were reassuringly confident expressing their opinions, with over 4 in 5 saying they felt either very confident or somewhat confident, there were noteworthy gender divides when it came to speaking about specific subjects related to industries where diverse representation and understanding of STEM disciplines are essential.
This research follows our first report from the same survey, where we reported on the differences by gender and socioeconomic background of those aged 24 to 30, focusing on themes such as wellbeing and the workplace.
Key findings
Markedly more young men than women felt confident speaking about politics (52.1% vs 36.7%) and climate (65% vs 50.4%).
Almost half (47.4%) of young women said a fear of saying the wrong thing contributed to a lack of confidence when expressing their opinions compared with only 1 in 4 (27.4%) young men.
More than twice as many young women (32.9%) as men (14.4%) said that other people being involved in the exchange and/or a fear of being judged was a contributing factor to their low confidence.
Download file