Mariam Yassin, Year 5 teacher at Stanhope Primary School in Ealing explains how our Kensington Palace Writers project inspired writing among her pupils.
Stanhope Primary School is a very large primary school located in the centre of Greenford which is in the London borough of Ealing. We are an inclusive, diverse and thriving community school, educating over 500 pupils.
We pride ourselves on providing a rich, broad and purposeful curriculum. We always strive to provide unique learning experiences for our students, so we fully embraced the opportunity to take part in the Kensington Palace Writers project. As part of the project, my colleague and I came along to a training day which focused on using memorable experiences to improve pupils' writing. Following this, we were able to book a free visit to Kensington Palace for one class. We knew, immediately, that our Year 5 pupils would love exploring the palace, seeing the paintings and collection items and finding out more about what it was like for Queen Victoria when she lived there as a child.
I was fortunate enough to be able to bring my class to the palace and they particularly enjoyed having a guided tour around the vast building and were intrigued to learn about the Kensington System Rules. Also, my students had a unique opportunity to talk to Queen Victoria (played by a costumed interpreter) which really engaged them and helped them think about her as a real person, which in turn meant the writing they produced, from her perceptive, was much richer.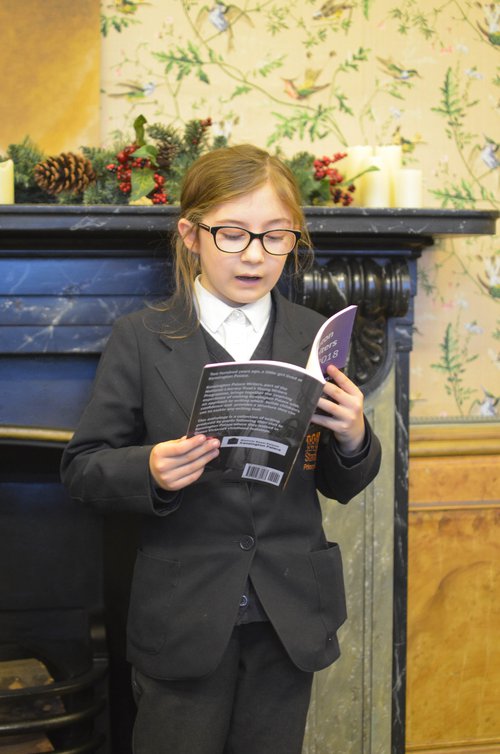 As a large three form entry school, we wanted to ensure that all of our Year 5 children could enjoy the visit. To make sure the two other classes had the same opportunities for writing, we utilised Virtual Reality headsets. We were able to use panoramic images we took at the palace in order to bring Kensington Palace into the classroom! The children moved virtually around the palace and looked carefully at all the items related to Queen Victoria's childhood.
Back in class, when we wrote about our visits to the palace, all the Year 5 children were able to share just as much information about Queen Victoria and Kensington Palace regardless of whether they visited in person or virtually. As a school, we endeavour to provide a lot of enrichment opportunities for our pupils. However, in cases where the availability of external trips is limited, it was brilliant to be able to use technology to enrich the children's learning.
Ideally, we would have loved to take all three classes to the palace. There is something about being in such grand rooms and walking in the footsteps of former monarchs that heightens the experience and builds children's sense of wonder.
Mariam Yassin is a Year 5 teacher at Stanhope Primary School, Ealing
Pieces of writing by some of Year 5 children from Stanhope Primary School have been published in the Kensington Palace Writers anthology.