Grange Technology College, a secondary school in Bradford, have taken part in our Words for Work programme three years in a row, running the programme for a third time in January 2018.
Words for Work helps students to adapt their communication skills to suit the workplace, boosting their future employment prospects. The students at Grange Technology College worked hard throughout the range of communication activities and gained a huge amount of confidence.
English teacher Claire Heywood, who led the Words for Work workshops at the school, has seen the positive impact the programme has had on her pupils first-hand. "We have run this workshop three years in a row because we find the scheme really helps to build the confidence of our students," she explained. "They really enjoy working with volunteers from outside of school too."
The students were working with four volunteers from a range of local organisations, who found the programme useful for their professional development, as well as useful for the students. One volunteer, Naheem Shah from Safeway Rider som LTD, commented that "helping the students understand the importance of communication through this program has also made us refresh our skills in the workplace".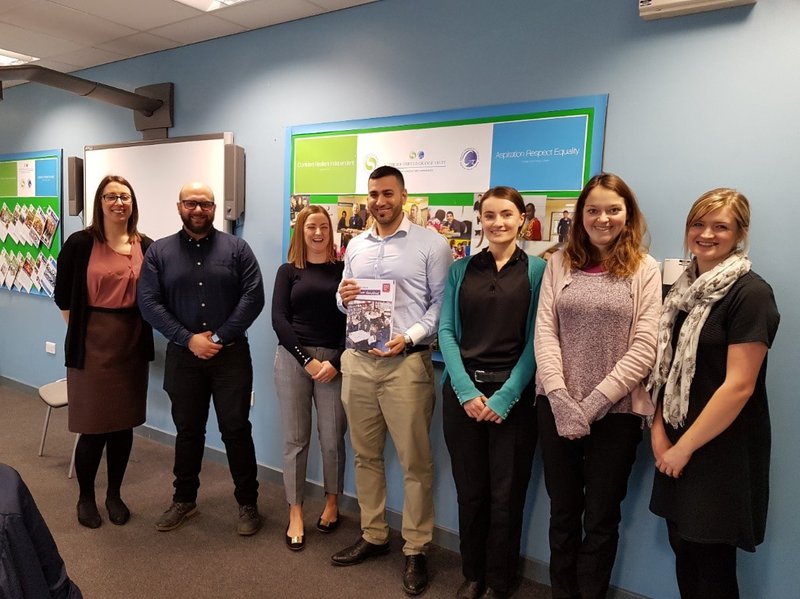 "It was highly inspirational to see the wonderful progress that the students involved made over the six weeks," added Claire. "They were engaged, motivated and driven throughout the project and they produced some fantastic final presentations that exceeded all expectations."
If you're a school or volunteer who wants to take part in Words for Work, please get in touch! Email us on wfw@literacytrust.org.uk.