Words that Count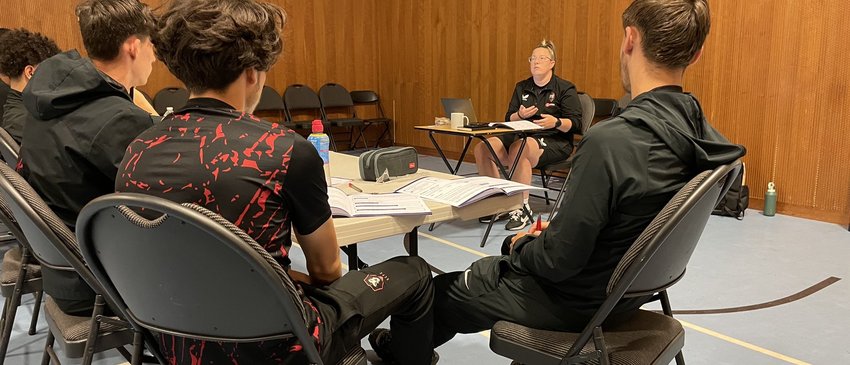 Words that Count financial resilience campaign in partnership with Experian
We're empowering young people to improve their financial wellbeing while developing literacy skills.
About the programme
Words that Count is a financial resilience programme run by National Literacy Trust and created in partnership with Experian and Foundation 92. Now in its third year, the campaign aims to improve literacy skills in order to empower young people to feel more confident and informed about making their own financial decisions.
We work in collaboration with football foundations and community sports organisations to support young people aged 16 to 24 to make informed financial decisions and to improve their literacy skills.
The programme involves six in-person workshops delivered by community role models on topics such as managing money, understanding credit cards and ways to pay your bills. There is a complementary digital Words that Count campaign to support the activity which sees well-known influencers in the field of financial wellbeing share their tips and advise across TikTok and Instagram.
Who do we work with?
In this phase of the programme, we are working with 300 young people aged 16 to 24 in Manchester, Nottingham and Birmingham.
Anyone can access our digital resources by visiting wordsthatcount.org.uk to discover the supporting online resources, links to the Words that Count YouTube playlist and interactive quizzes to support young people's learning.
Benefits
The pilot phase of the programme in Manchester led by Foundation 92 found that it helped the young people taking part to:
Demonstrate good understanding and knowledge of money management including debt

Demonstrate good understanding of budgeting

Demonstrate an ability to forecast
Could you take part?
Are you a community sports club based in Manchester, Nottingham or Birmingham, working with young people aged 16 to 24? Your club could benefit from taking part in the Words that Count programme. Email us at sport@literacytrust.org.uk to register interest.
Learn more about all our sport and literacy programmes