The Rydal Academy in Darlington has been taking part in the National Literacy Trust's Everyone Ready for School programme, funded by SHINE, which engages parents in their young child's learning through a series of fun, creative sessions held at the school the child will attend in September.
Reception Teacher Laura Staples-Clough and Teaching Assistant Alison Naisbitt who have been running the programme have seen parents become much more comfortable and confident with the next important step in their child's life - going to school. The school has a high percentage of children from disadvantaged backgrounds and many have access to speech and language support, therefore parents can be nervous about their child starting school.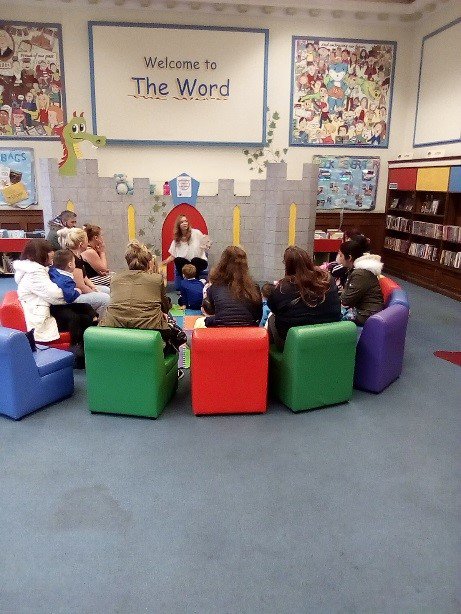 When the programme's weekly session began, some of the children were very reserved, but as time went on and they became more familiar with their surroundings and each other, they became more and more assured and comfortable chatting to each other, joining in with activities and asking questions about reception class. They also noticed a difference in the parents who really began to open up and positively engage in the activities with their children as well as other parents. Laura and Alison were pleased that eight out of twelve parents attended all six sessions. Laura Staples-Clough said: "Parents became increasingly more engaged throughout the sessions and supported their children with activities."
Those involved responded really positively about the programme as it also allowed families to share their own ideas and experiences, as some parents have older children and were able to share their own advice and experience with other parents. It was also a great opportunity for new parents to the school, and more reserved parents who feel limited in their language skills to meet other parents and get to know each other in a relaxed environment. "We found that around week five was the most relaxed our parents have been and they were keen to ask lots of questions about starting school, which was great!" said Laura.
Following the success of the programme, The Rydal Academy will continue to run the programme for a second year. If the second intake is as successful as the first, this is a programme that they are hoping to run annually as it has really positively supported the transition period for the families involved.
Parents who attended the sessions listened to the advice and strategies that were provided and the teachers are hopeful that this will have a positive impact on their child's learning at home as well as during their transition from nursery to reception.