New Chapters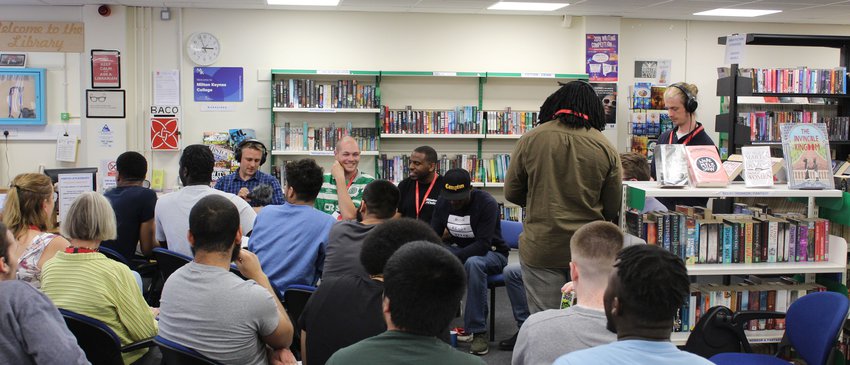 About the programme
New Chapters supports young people in prisons, young offender's institutions (YOIs) and other secure settings. We help them to raise aspirations, find their voice, and tell their stories through the power of creative writing. Our creative writing workshops are led by authors with lived experience of the issues the young people face.
We collate anthologies and organise writing competitions to showcase the work of participants, with the support of National Prison Radio. Together with partners like Buckinghamshire Culture, we seek to build connections between people in custody and the local community through creative writing.
New Chapters is currently delivered to young people in five secure settings across London, Buckinghamshire and Staffordshire.
New Chapters involves: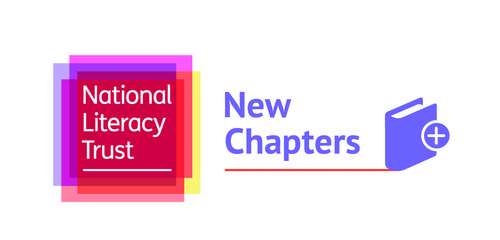 Creative writing workshops

A diverse programme of writing workshops led by authors with lived experience of the criminal justice system and other issues facing young people in custody.

Giving out free books


We work with publishers to donate books to prison libraries and give New Chapters participants signed books of their own to keep.

Working with National Prison Radio

National Prison Radio broadcasts audiobooks and interviews with authors, along with recordings of New Chapters participants themselves.

Writing competitions and anthologies

Participants are encouraged to submit their writing to competitions, with the winners getting the chance to read their work for broadcast on National Prison Radio. We also collate their writing in anthologies which we publish each year.

Creating mini libraries on each wing

Giving easier access to books, these are refreshed monthly with additional new titles chosen by those taking part.

Links with the local community

We work with Buckinghamshire Culture and other partners to showcase the young people's writing in local libraries and at literary festivals. We aim to establish shared writing groups to connect prison residents with the local community.
"We propose that low literacy holds a relationship with crime because it exacerbates risk factors associated with offending: negative experiences of education, exclusion and truancy, poor attainment and poor employment outcomes all hold a relationship with poor literacy skills."

National Literacy Trust's 'Literacy Changes Lives' report (2014)
The need
Literacy levels among the prison population remain significantly lower than the general population.
Nearly two-thirds (62%) of people entering prisons have the literacy skills expected of an 11-year-old. This is more than four times higher than in the general adult population (Prison Reform Trust, 2021).
47% of people in custody have no educational qualifications at all (Prison Reform Trust, 2021).
People in custody often have a poor relationship with education.
This is particularly true for children and young people – nearly nine out of 10 children (89%) in YOIs said they had been excluded from school. (Her Majesty's Inspectorate of Prisons, 2019).
Those with low literacy are more likely to be excluded from school and more likely to truant. 9% of very poor readers are persistent truants compared to 2% of those who are average or above average readers. (National Literacy Trust's Literacy Changes Lives report, 2014).
Engagement with educational opportunities can significantly reduce (re)offending.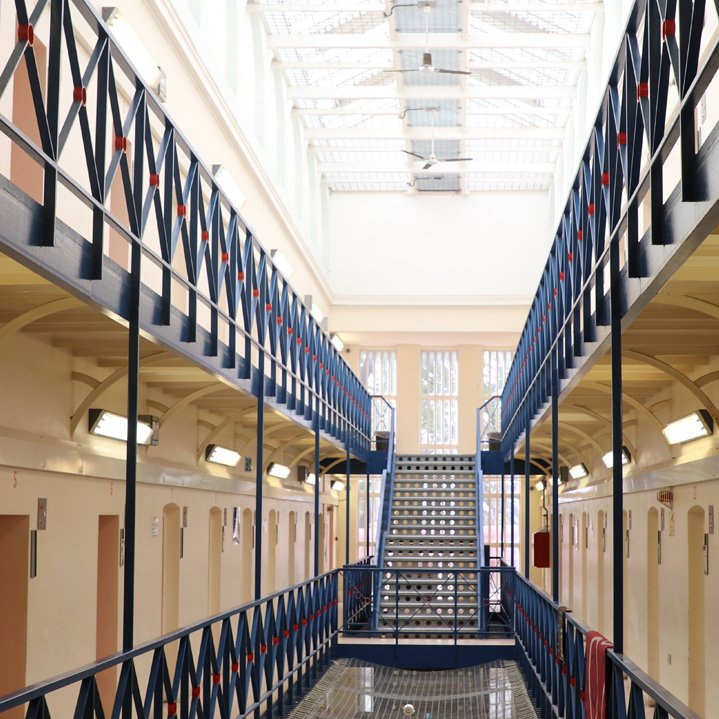 The New Chapters Anthology 2022
The New Chapters Anthology 2022 has now been published. The body of work showcases the talent of this year's cohort from prisons and Young Offender's Institutions and is a brilliant way to celebrate the talented contributions from participants over the project. To acknowledge the creative writing work produced, the anthology will be sent to prison libraries across the country, and be exhibited in libraries and at storytelling festivals in the community. We hope to gather feedback from those who read the anthology to send directly to the writers featured in it. The breadth and quality of writing is incredible and is testament to the talent behind prison walls.
If you would like to read and feedback on the work, please email the team here and quote the code (for example 'NCAYL5') which appears in the top right hand corner of the page to identify the piece(s) you are giving feedback on.
Read The New Chapters Anthology 2022 here