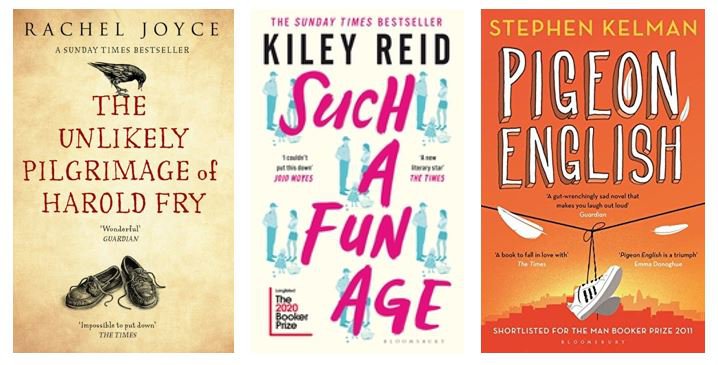 Our prison reading programme, Books Unlocked, has just announced its first book list for 2021.
Books Unlocked provides free copies of Booker Prize shortlisted and longlisted titles for participants in UK prisons and Young Offender Institutions to read, discuss and keep.
The 10 books chosen for this year are:
Sabrina by Nick Drnaso (Granta Books)
Pigeon English by Stephan Kelman (Bloomsbury Publishing)
Normal People by Sally Rooney (Penguin)
The Unlikely Pilgrimage of Harold Fry by Rachel Joyce (Penguin)
The Memory Police by Yoko Ogawa (Penguin)
Such a Fun Age by Kiley Reid (Bloomsbury Publishing)
Arthur and George by Julian Barnes (Penguin)
The God of Small Things by Arundhati Roy (Penguin)
The North Water by Ian McGuire (Simon & Schuster)
An Orchestra of Minorities by Chigozie Obioma (Hachette UK)
Each month, one of the books will be serialised on the Books Unlocked radio show on National Prison Radio, which broadcasts to over 80,000 cells across the UK prison population.
Those in prisons can send off for a free copy of the book being serialised, which will be sent to them to keep. Books Unlocked also arranges author visits to prison reading groups and author interviews on National Prison Radio. Visits have been postponed as a result of the pandemic but we hope to start them again as soon as it is safe to do so.
Last year we distributed our highest number of books through the programme, totalling 2,339 books to 91 different settings across the UK. This is an incredible 20% increase on distribution from the previous year. As a result of the pandemic, people in prison have spent up to 23 hours per day in their cells, so access to books is particularly important to their wellbeing at the moment.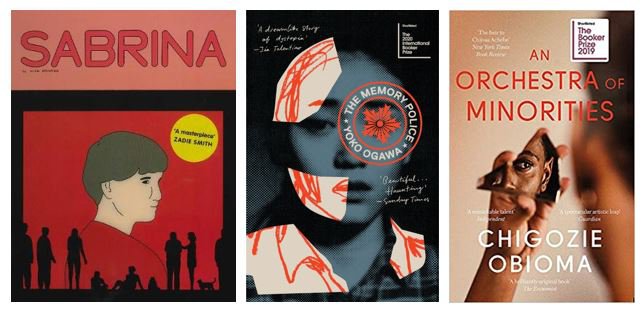 The feedback from this year's programme has been very positive, with 62% of participants reporting they now talk more about reading and 57% reporting higher levels of wellbeing as a result of taking part in the programme.
When asked the best thing about Books Unlocked, participants said:
"The book club is interesting, listening to others' views on what I've read. I'm trying to diversify my reading and this helps a lot."
"Handy for getting a free copy to read and to pass on to more people to enjoy it. Being part of a books group is very rewarding for me."
What's more, 85% of prison librarians and staff told us that Books Unlocked improved their library provision and 80% reported that the programme has encouraged for pleasure and a focus on literacy in their institution.
One librarian from HMP Manchester said: "[The most valuable thing about Books Unlocked is] being able to say to the men, "No you don't have to bring it back, that's your book." Many of the men come back and tell us about the book or are more willing to do a review, and many will tell us that they have passed it to another prisoner (and sometimes officer) along with a recommendation to read it."
Alan Smith, Prison Library Coordinator for Staffordshire, also commented: "Books have provided a solace and an escape from the mental struggle of separation from friends and family and the loss of the structure of the normal prison regime."