We are thrilled to announce the shortlist for the 2022 Ruth Rendell Award. Each of these seven writers has gone above and beyond to support literacy development in the UK over the past year.
These brilliant individuals have been working hard in the literacy space, working with literacy and education charities, working with schools, adult education settings or community groups, using their platforms to highlight literacy issues, participating in events, workshops, festivals and initiatives dedicated to reading and writing and much more.
We look forward to celebrating all the nominees and announcing the winner at a special award ceremony next month.
The award was launched in 2016 by the National Literacy Trust and the Authors' Licensing and Collecting Society (ALCS) in honour of the author Ruth Rendell, who tirelessly championed literacy throughout her lifetime and supported the National Literacy Trust since its foundation in 1993.
Find out more about our shortlist below: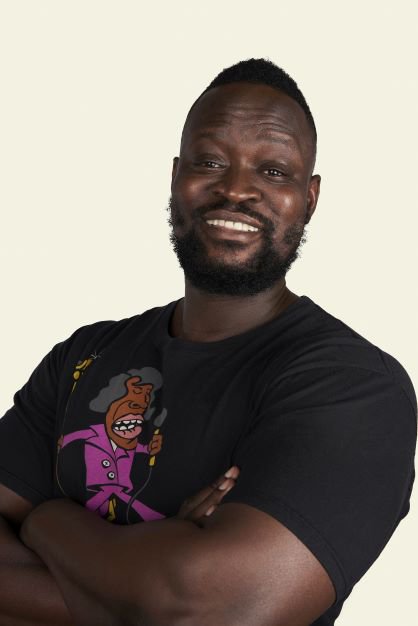 Image © Tim Lane, Penguin Books.

DAPO ADEOLA
Dapo Adeola is an illustrator, author and character designer who was awarded Illustrator of the Year at The British Book Awards in 2022. Dapo rocketed into the picture book world with his greatly acclaimed illustrator debut, Look Up!, written by Nathan Bryon and published by Puffin in 2019, which won the Waterstones Children's Book Prize in 2020. Dapo illustrated My Dad is a Grizzly Bear and My Mum Is a Lioness written by award-winning author Swapna Haddow (both published by Macmillan Children's Books), and collaborated with Malorie Blackman on their picture book We're Going to Find the Monster!
Dapo made his author debut in 2021 with the Puffin published picture book Hey You!: An Empowering Celebration of Growing Up Black, featuring 18 talented Black British illustrators, which also went on to win Illustrated book of the year at The British Book Awards in 2022.
Born in Britain and of Nigerian heritage, Dapo is an avid believer in the importance of equal representation in the creative arts. He currently lives in London.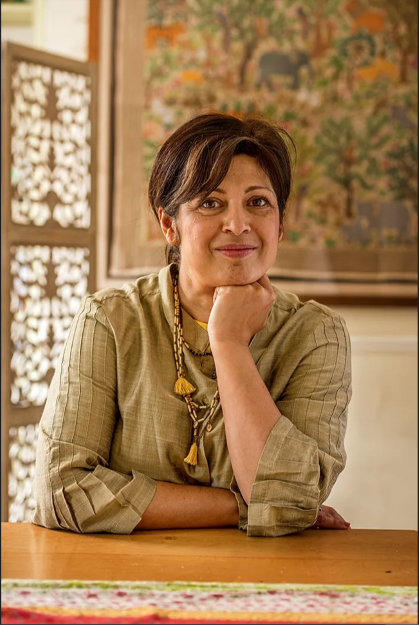 SITA BRAHMACHARI
Sita Brahmachari won the Waterstones Children's Book Prize with her debut ARTICHOKE HEARTS and is one of the most important voices in children's books today. Her books have been shortlisted for the UKLA Book Award, nominated for the CILIP Carnegie Medal, and have been translated into many languages around the world. She is the current Writer in Residence at Islington Centre for Refugees and Migrants. Sita lives in London with her family.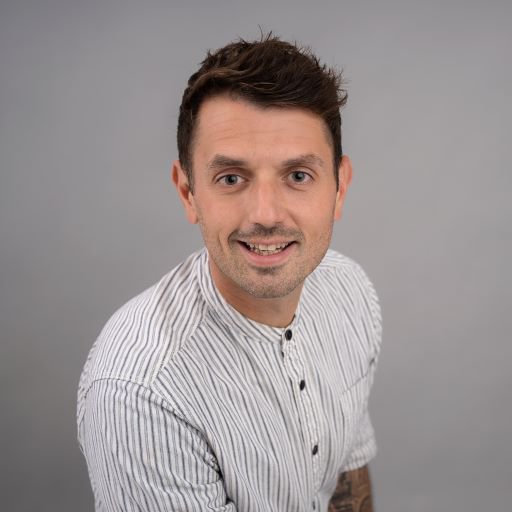 NIGEL LUNGENMUSS-WARD
Nigel is a tutor, founder of That Book Guy - Tutoring Services and author. He has a post graduate certificate in education (PGCE) from The University of East Anglia, specialising in Key Stage 1 & 2. As an undergraduate, he wrote his dissertation on how to develop character education within the classroom. He prides himself on developing children both socially and educationally. He strives to make all of his lessons fun and engaging and reads stories at every opportunity. He had his first picture book published in December 2020, which was illustrated by his 8 year-old son. He is passionate about promoting the benefits of reading for pleasure for children; in doing so, he won the Egmont Early Career Teacher Award in 2020. When he is not teaching, he enjoys coaching football, watching sport, reading books, singing and spending time with his family.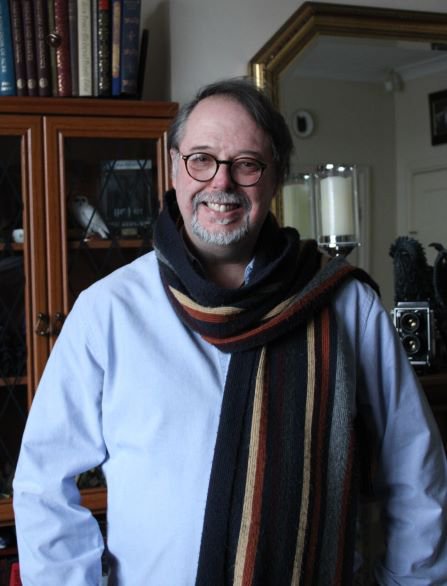 GLENN MARTIN JAMES
Glenn Martin James is an author, illustrator, and storyteller based in Staffordshire. Working widely in schools, the first of his children's novels is due out in spring 2023, titled 'Hugo and the Werewolf'. Writing for all ages, his horror stories have been published widely in anthologies. Co-founder of the 'John O'Gaunts Irregulars' performers and the '42 Open Mic night' for genre writers, Glenn has been a radio-producer with WCRT Radio, and a Crime Reporter. Creator of the loveable Mr. Columbine for younger children, he has a deep love of words, a passionate commitment to literature, and love of black cats.
As a dyslexic author, he is deeply driven by a fierce love of writing, storytelling, and working with others, and is fiercely proud to be writer in residence at Discovery Academy, and Ellison Primary Academy, in Staffordshire.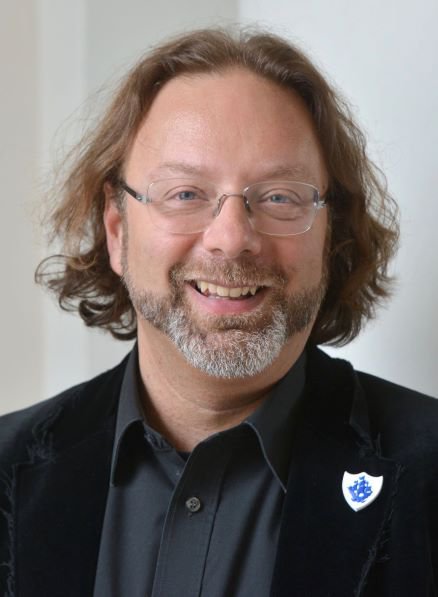 SF SAID
SF Said's first book, Varjak Paw, won the Nestlé Smarties Prize for Children's Literature, and was listed by BookTrust as one of the 100 best children's books of the past 100 year. The sequel, The Outlaw Varjak Paw, won the BBC Blue Peter Book Of The Year. His third book, Phoenix, represented the UK on the IBBY International Honour Book List, was shortlisted for the Guardian Children's Fiction Award, and nominated for the Carnegie and Kate Greenaway medals. LikeTyger, all three books were illustrated by Dave McKean and published by David Fickling Books. SF Said has also written about children's literature for both the Guardian and the Daily Telegraph. He is a Fellow of the Royal Society Of Literature, and has given talks at the British Library and on BBC Radio 4, as well as campaigning for literacy, libraries and reading for pleasure.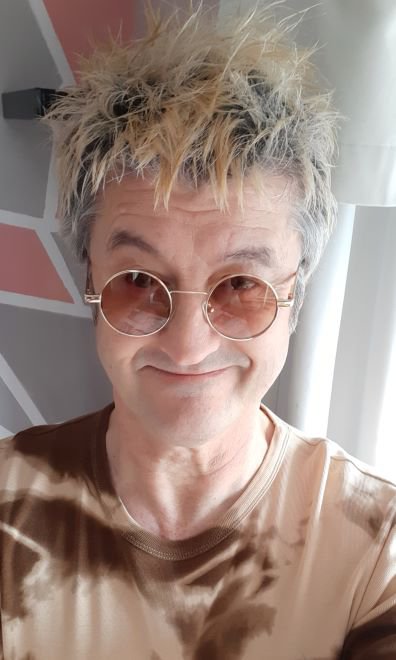 SPOZ
Spoz (real name Giovanni Esposito) is an award winning performance poet, singer / songwriter, film maker, playwright and is the poet-in-residence at Birmingham City FC. hE has been seen on BBC Television, has been heard on BBC Radio Four, Radio Five Live, Radio West Midlands, Radio Coventry & Warwickshire, Radio Hereford & Worcs, Capital Gold and on streets. Spoz has performed at Glastonbury, Shambala, Cheltenham Lit Fest, Larmer Tree, Lakefest, Wychwood and other festivals, as well as in front of his mom. He was Birmingham's Poet Laureate in 2006 / 7 which was nice. He works a lot with young people in schools, though likes to rough it a little with adults too. Spoz manages and facilitates many school poetry slam projects, including The West Midlands, Worcestershire, Herefordshire, Gloucestershire and other regions nationwide. He was one of six 'Bards of Brum' in the 2022 Commonwealth Games Opening Ceremony, where he performed some of his poetry to an estimated audience of one billion people. Quite a big gig really!
Spoz has had a poetry collection and a graphic novel in poetry form published, both suitable for KS2 and KS3 students. "Spoz's Shorts … and the Occasional Long One" and "Canalligator" are both available from Caboodle Books. He's also been published by Verve Poetry - "Sometimes Angry" is not for kids and is available from Waterstones.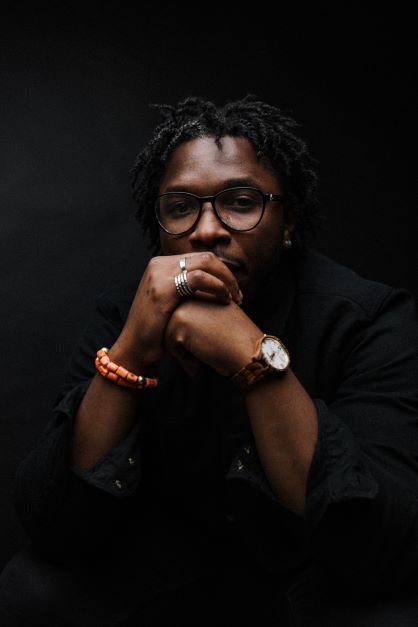 YOMI SODE
Yomi Sode is a Nigerian British writer. He is shortlisted for the T S Eliot Prize 2022, was shortlisted for the Brunel International African Poetry Prize 2021, and received the Jerwood Compton Poetry Fellowship in 2019. His debut collection 'Manorism' was published by Penguin in October 2022, alongside a stage adaptation at the Southbank Centre. Yomi's acclaimed one-man show COAT toured nationally to sold-out audiences, including at the Brighton Festival, Roundhouse Camden and the Battersea Arts Centre. In 2020 his libretto Remnants, written in collaboration with award-winning composer James B. Wilson and performed with Chineke! Orchestra premiered on BBC Radio 3.
In 2021, his play, and breathe… premiered at the Almeida Theatre to rave reviews. Yomi is a Complete Works alumnus and a member of Malika's Poetry Kitchen. He is the founder of BoxedIn, First Five, The Daddy Diaries, and mentorship programme, 12 in 12.
Find out more about the Ruth Rendell Award