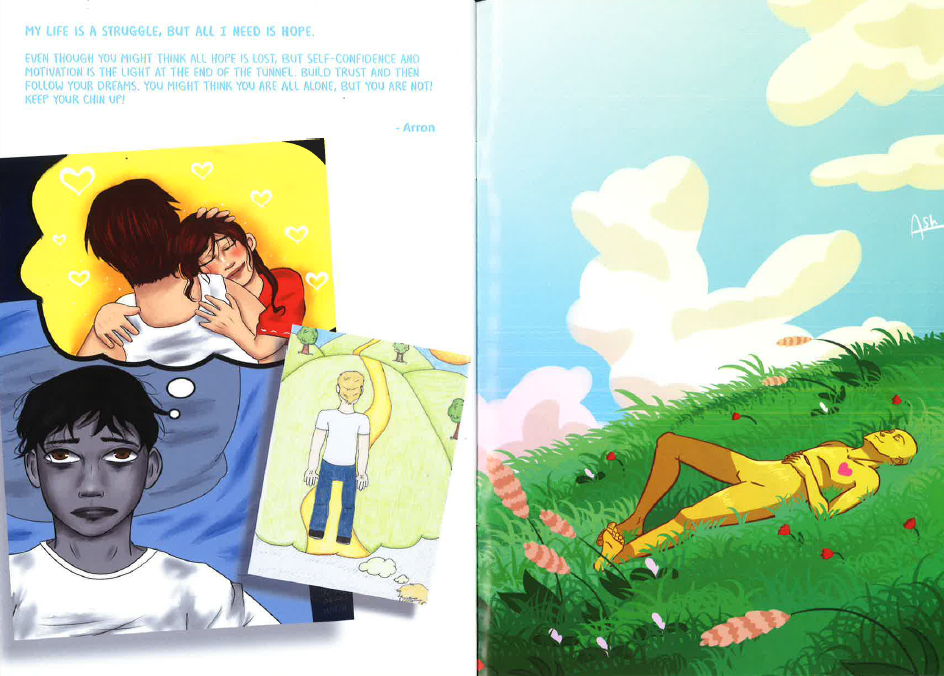 Young people in custody who participate in our Inside Stories programme have had their writing illustrated by cartoon and comic arts students from Staffordshire University.
As part of a unique creative project, 11 young people at Medway Secure Training Centre and HMYOI Aylesbury wrote stories of their own, for art students to bring to life. Some stories are personal, some fictional and some are streams of consciousness-style writing.
Inside Stories uses the power of reading and writing for enjoyment to support people in young offender institutions to make productive use of their time in custody and be inspired to move on positively on release.
As well as access to books, author visits, and the creation of easily accessible mini libraries, the Inside Stories team were really pleased to be able to bring something brand new and exciting to the young people we work with.
The project was a great way of encouraging young people in custody to express themselves on paper, engaging their creative ideas and practising their writing skills. It also helps to break down barriers between young people in custody and those outside.
Each of the 11 stories has been illustrated by a cartoon and comic arts student and have all been brought together in one anthology for the participants and their families to keep.
The project is kindly funded by the Rothschild Foundation.