Two beautifully-illustrated lamppost banners are now on display in Regent Street and the Magic Roundabout in Swindon, inspiring families to chat together and visit their local library.
The illustrations are by Steve Antony, an award winning writer and illustrator from Swindon, who has written and illustrated sixteen picture books, including the Mr Panda series, and the highly acclaimed The Queen's Hat.
Steve is an ambassador for the National Literacy Trust and a patron to Swindon Libraries Children's Services.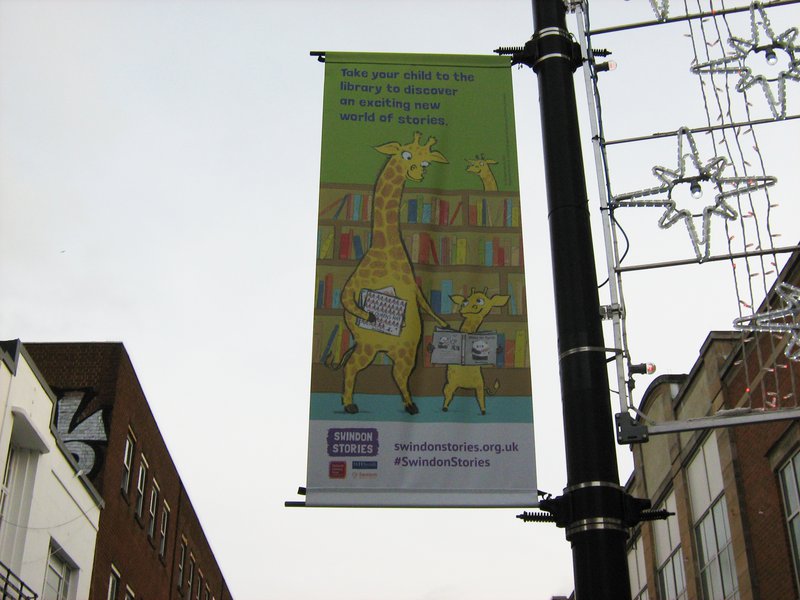 I'm really proud to see the banners on display in such busy areas of town for all to see and hope they will inspire as many Swindon families as possible to share stories and visit their local libraries.

Steve Antony, award winning writer and illustrator
Swindon Stories equips children in the town with the literacy skills they need to succeed in life. The banners promote the importance of everyday interaction between children and their parents to improve literacy levels and help children get ready to start school.
If you spot one of our banners around Swindon, let us know! Take a picture and share it with us on social media using #SwindonStories.
Find out more about the Swindon Stories campaign