With a whole-school membership of the National Literacy Trust, you can access exclusive discounts from our partners.
Sign up today to start benefiting from these exclusive offers.
If you already have a subscribed membership, log in and visit our partner discounts members'-only page for more information.
---
Beano

An 80-year-old British icon, refreshed for a new generation. Savvy teachers have long known that a classroom box of Beano comics is a brilliant way to help many children with their reading. Visual storytelling can be a much easier way to read a whole story independently. Beano can be particularly engaging for boys, reluctant readers, and children with specific needs such as autism or dyslexia, but all children love sharing jokes and a funny story.
Beano is offering National Literacy Trust school members a fantastic and exclusive subscription discount:- 15 Beano comics for only £30, with weekly delivery direct to your school.
---
Britannica Magazine
Britannica Magazine is a monthly non-fiction magazine aimed at children in KS2 & KS3, helping them become experts across a wide range of fascinating topics, from space and animals to inventions and weird-but-true facts, with quality editorial, beautiful illustrations and stunning photography.
Building on the publishing heritage of both What on Earth Publishing and Encyclopedia Britannica, you'll know readers are in safe hands with every jam-packed issue, as their curious young minds explore amazing facts about our wild and wonderful world. Discover Britannica Magazine and support reading for pleasure and critical literacy development in your school.
National Literacy Trust members receive a special discounted rate of 15% off a full price annual subscription which currently includes a free copy of the All-New Britannica Encyclopedia!
---
Browns Books

Browns Books provides a comprehensive range of services and products to assist librarians and the education sector to facilitate their selection and supply of books. They can supply any book in print, including textbooks, library books, reading schemes, literacy and numeracy schemes plus special needs resources. They carry the largest stock available in the UK from all major educational and mainstream publishers.
They are offering National Literacy Trust school members a 33% discount on mainstream titles (such as general fiction, library titles and general primary classroom resources) and a 15% discount on academic titles (such as primary reading schemes, literacy and numeracy schemes and secondary classroom resources).
---
Catch Up® Literacy
Catch Up® Literacy is a structured, one-to-one intervention proven to more than double rates of progress for learners who struggle with literacy. It involves 15-minute individual sessions delivered twice a week by trained teaching assistants, teachers or mentors.
Catch Up® Literacy uses a book-based approach to support learners in their reading of a book so they activate both dimensions of reading – word recognition processes (including phonics) and language comprehension processes. Read more about Catch Up® Literacy and this member offer, or sign up to a free information webinar.
National Literacy Trust members are currently offered a special discounted rate of £399* for individual training places (usual price £450).
---
First News
First News Education has been developed to help schools to advance pupils' core reading, writing and oracy skills through a foundation of weekly news. The First News newspaper (digital and print editions) gives young people an accessible and engaging way to grow their knowledge of the world, understand news literacy and build confidence in discussing and debating news. Alongside the newspaper, activity sheets and the online iHub deliver weekly activities based on the latest news stories.
National Literacy Trust school members can save 15% off the first year of their chosen First News Education package.
---
now>press>play
now>press>play is an immersive audio resource which inspires creative writing and produces outstanding engagement in children of all abilities.
In a now>press>play Experience every child is given a pair of wireless headphones. Immersed in sound, they become the main character in a story, meeting people, discovering places and solving problems on an educational adventure they'll never forget.
How does it work?
now>press>play is an annual subscription. It can be used as a whole class activity or with smaller groups for intervention work. It is a fun and inclusive way to engage children in the curriculum. Your school will receive:
a tablet containing Experiences for EYFS, Years 1-2, Years 3-4, & Years 5-6 (click to listen to sound extracts)
a class set of wireless headphones and a transmitter
teacher resource packs
curriculum fitting - we map our Experiences to your curriculum
staff training plus ongoing support
---
School Library Association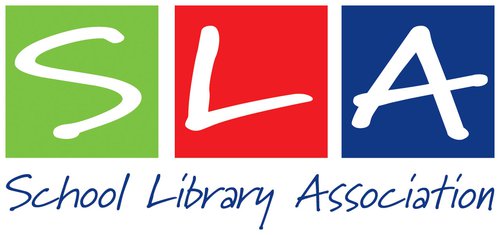 The School Library Association (SLA) believe that every pupil is entitled to effective school library provision. The SLA is committed to supporting everyone involved with school libraries, promoting high-quality reading and learning opportunities for all. With National Literacy Trust membership, you can get a 10% discount. Here is a selection of benefits you can receive with an SLA subscription:
Telephone and e-mail advisory service to help you in setting up and running an effective school library resource centre which will enhance your pupils' learning – free to all members
Members-only areas on the website with exclusive information and downloadable resources for up to 10 users in primary and secondary schools.
A wide range of training and CPD options, including free member webinars with a watch-later option.
A Quarterly journal TSL – available in print and online.
---
Teach Primary
Teach Primary spans the big issues shaping education, daily classroom life, and the career concerns of every school professional. Their readers are experienced heads, senior leaders, academics and consultants.
Responding to curriculum, assessment and inspection changes is part and parcel of teaching life – like it or not – and their columnists provide expert opinion, perspective, and a touch of much needed humour on the key issues of the day. Information comes direct from schools too, as they regularly visit the top-performing settings in the country.
The magazine is published 10 times per year and we can offer you your first copy for free and then three issues for just £6 (a saving of 50% on the cover price)
---
Teach Secondary
The world of education is fast-moving and high-pressured; everyone has an opinion, and no one can deny that what happens in schools is incredibly important, for students, communities and indeed, our nation's future. Expectations of teachers have arguably never been higher; yet at the same time, the status of the profession is somehow strangely undervalued.
Teach Secondary acknowledges this – and responds with an editorial policy that is based on respect and celebration. Sharp, relevant contributions from some of the most innovative and credible educational thinkers and practitioners around are presented with style and in a way that encourages challenge and debate. Real voices from actual classrooms ensure that effective teaching and learning is always the main mission, with sharing best practice a top priority.
The magazine is published 10 times per year and we can offer you your first copy for free and then three issues for just £6 (a saving of 50% on the cover price).
---
The Day
The Day is an online digital news service aimed at secondary school pupils and teachers. The Day produces daily current affairs news articles that promote critical thinking and improve literacy skills. Their journalists produce at least three new articles and features every day of the school year. Every article can be used as a complete lesson with activities, debate questions and further reading provided.
Alongside the daily articles, there is a form time programme, weekly themes for assemblies, opinion pieces to promote critical thinking and the Friday quiz of the week's news.
The Day are offering National Literacy Trust members an introductory 25% discount on new whole school subscriptions. This gives the whole school community access to the site, with a central login that can be used by students, teachers and parents. An automatic login can be set up on the school campus and the resource can be accessed off site using the central login details.