Kate Harrison spent four decades working with children before retiring to Sleights, a village in North Yorkshire near Whitby. She became a Literacy Champion in January 2019 and has been a real asset to our campaign through her volunteer work in a local school. We caught up with Kate to ask about the ways she is promoting literacy in her local area...
Tell me how you first heard of Our Stories?
I originally heard of the campaign via the Whitby Gazette. They ran an article in January 2019 asking local people to volunteer as Literacy Champions. At the time, I had recently moved to Sleights from Northamptonshire, I had just retired as a children's nurse and I wanted to get involved in a local project.
That brings us nicely on to our next question… Can you expand a little on what made you get involved?
I worked with children for 40 years (as a teaching assistant and a childminder as well as a nurse), and I wanted to continue supporting them after I retired. I have two children of my own, and when they were young, sharing stories and enjoying books was a huge part of their childhood.
When I moved to Sleights, I wanted to volunteer at the local primary school and this campaign provided the perfect way to do that. Signing up as a Literacy Champion meant I received training and support, and Liz Dyer (Manager of Our Stories) set up an introduction with the Head teacher of the school. I now volunteer there by reading with the children and supporting literacy activities.
Through being a Literacy Champion I'm able to help my local community, meet new people, and support children in fulfilling their potential.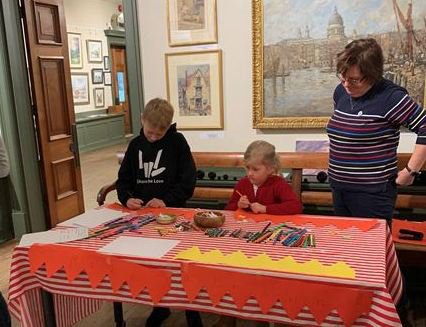 Can you tell us a bit more about the work you do at the local primary school?
Thanks to help from Liz, I was able to start volunteering at the school twice a week very quickly after my first meeting with them. I spend my Monday afternoons with the Reception class and take part in literacy based activities with the children; singing rhymes, sharing stories, supporting phonics, and listening to readers.
On Thursdays I volunteer with the Y1 class to help build on the skills they learnt in their foundation stage. The children learn so quickly, and it's very rewarding to see how they progress from Reception to Year 1 - it's great to see them develop and maintain a love for reading.
As well as helping in the classrooms, I volunteer in the library (which has opened since I started volunteering at the school) to help make it an inviting space for the children. I try to make it a comfortable, cosy place and make sure that the books are all easy to find; I arrange displays, categorise the books into ability level, and encourage parents to use the space alongside their children.
Amazing! It's so good to hear all the children are so interested in reading. Have you done any work with children in the wider community as well as at the school?
Yes, I have volunteered at several events as part of the Our Stories campaign, and I've even helped to plan some of them too. For instance, I visited a coffee morning at Whitby U3A (a group of retired and semi-retired people who come together to continue their educational, social and creative interests) to encourage grandparents to read to their grandchildren and promote book ownership.
Last summer, the National Literacy Trust bought a story tent for us to use as Literacy Champions. One of its first outings was at Pannett Park festival. I helped on the day with a crown making activity while professional story tellers entertained the audience. It was a very successful event, and we also gave the children books to take home. The tent creates a lovely little space for families to enjoy the magic of reading and it works really well. We held a similar event at the Christmas festival too.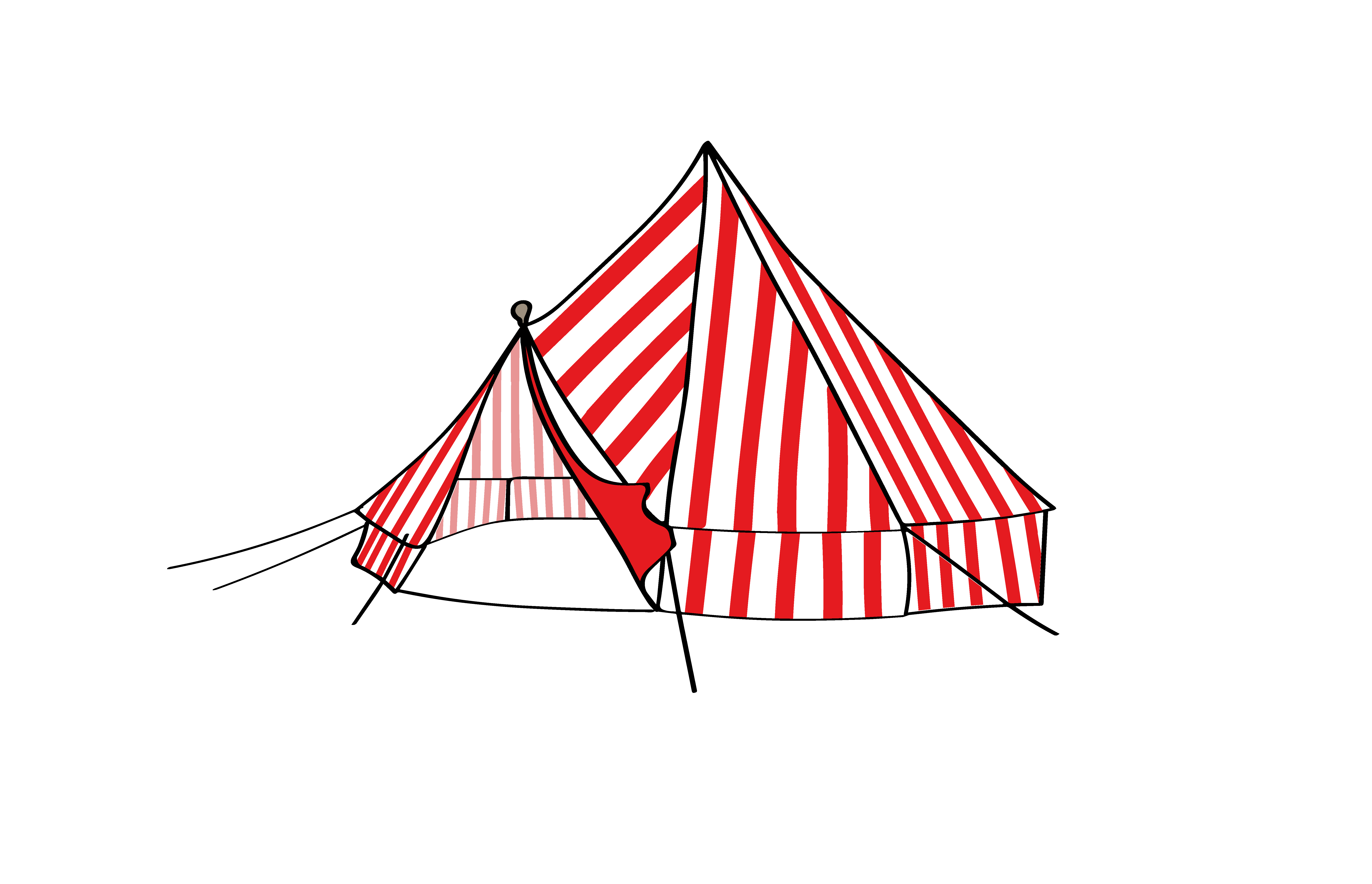 What effect does reading appear to have on wellbeing?
I think it is so important to promote literacy, especially today when there are so many distractions and everyone is so busy. Literacy is the building blocks to communication. Reading together as a family, making up stories, having books in the house, and parents reading in front of their children, can all help improve literacy skills – not just of little ones, but of the whole family too.
Can you talk about the reasons you think improving literacy is important?
Literacy is the building blocks for communication – if a child has good literacy skills, then they're able to express themselves well. It's a skill that so many of us take for granted, but also one that everyone can work to improve, and it doesn't have to be expensive.
I think reading can give us all a nice breather in a busy world full of distractions, so it's the perfect hobby for a moment of calm too.
What is your favourite children's book?
It has to be We're Going On A Bear Hunt by Michael Rosen and Helen Oxenbury. The language is so beautiful and it's been such a big part of my life as a parent, as a teaching assistant, and as a nurse too. I must have read it with my children hundreds of times when they were little, and we did all the actions too. When I was a teaching assistant, the school I worked at used the text regularly for role play in the playground, and I also used it to comfort sick children in hospital.
That book brings a smile to everyone's faces. We need to help spread that enjoyment, and doing so is a huge part of why I am a Literacy Champion.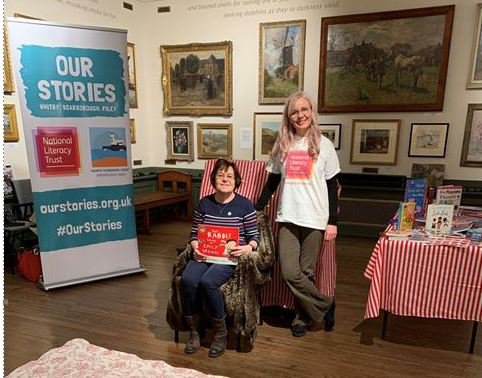 What would you say to anyone who is thinking about becoming a Literacy Champion?
I'd recommend being a Literacy Champion to anyone, Liz is very welcoming and meeting all the other Literacy Champions has been great.
It is an absolute pleasure to help in such a great school. I have benefitted so much, and being a Literacy Champion has helped me establish myself in the community. I feel like I am a valuable part of something, and I hope to continue working with the school for as long as possible.
This is such a worthwhile project, I love it!

---

Thank you so much for your time Kate! It's been great chatting, and you've done so much in such a short space of time, which is brilliant. We look forward to seeing you in the story tent again some time soon!
Find out how Literacy Champions Andy and Keely have brought books to the centre of their kickboxing dojo.
Find out more about Our Stories