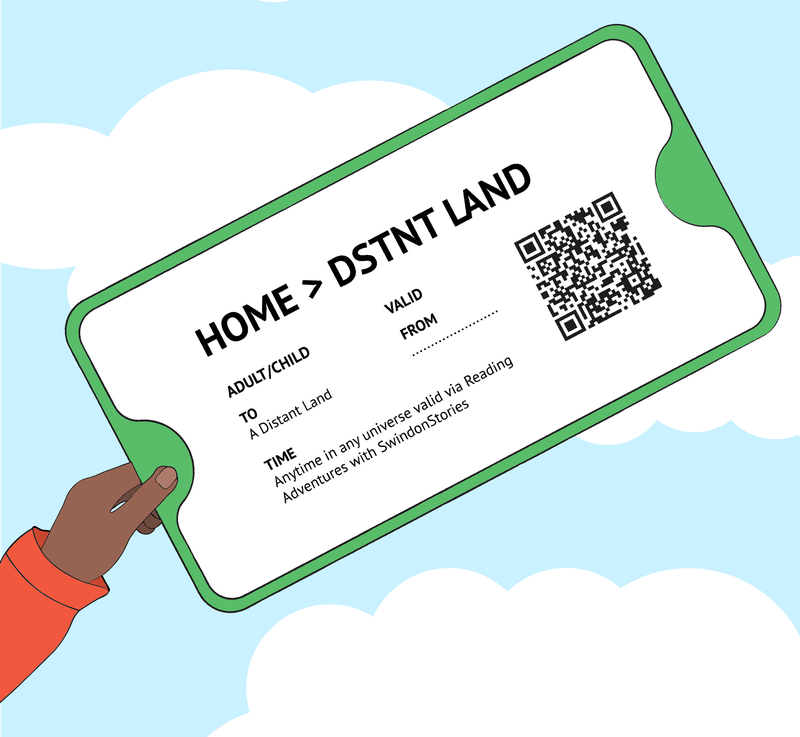 Swindon Stories, the National Literacy Trust and Great Western Railway (GWR) have joined forces to launch the Reading Adventures resource and competition for KS2 children aged 7-11 in the Swindon area.
Swindon Stories, a literacy campaign delivered by the National Literacy Trust, Swindon Borough Council and WH Smith, has formed this initiative as part of the charity's summer offer to support children as they transition from primary to secondary school.
Inspired by Swindon's historic past of voyage and discovery, this booklet invites you to journey into imagined worlds, before placing yourself at the centre of your own adventure!
Competition
The booklet includes a postcard competition, inviting children to become the first person to ever step into a magic world of their own creation. They will be encouraged to explore the world around them through their imagination, write about any new friends they meet, the sights they see and any discoveries they make.
It is perfect opportunity to support your pupils' writing and reading skills, while boosting their imagination and storytelling ability.
Closing on September 22, the school with the best postcards will win an exclusive workshop with Prime Theatre, a free visit to the town's very own STEAM Museum and family ticket to Weston-Super-Mare. This could be run as a whole class project or even a whole school celebration of the worlds we visit when we read.
Everything in this document is free to access and will encourage families and schools to explore a range of activities whilst discovering diverse authors and creators.
Simply send a copy of your postcard submission to Anish Harrison at anish.harrison@literacytrust.org.uk. You can take a photo of your piece of writing, scan and upload it, or attach it as a Word document!
Get involved
We'd love to see you getting involved, so please send your any pictures of you taking part to anish.harrison@literacytrust.org.uk or tag @SwindonStories and we may share them on our Facebook page.
Download the Reading Adventures booklet