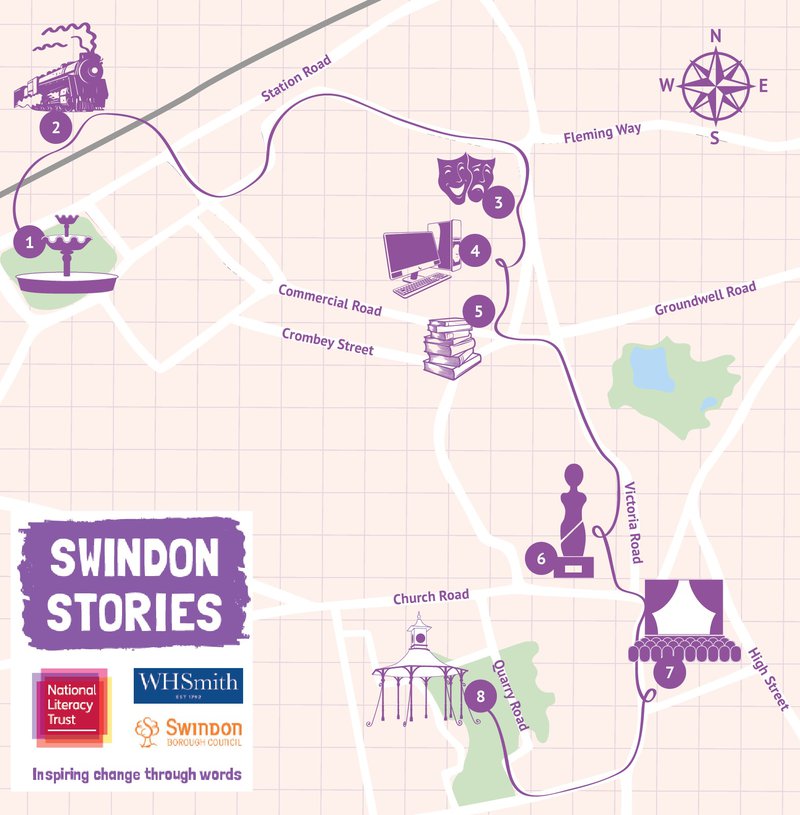 Can you find the lost words hidden around Swindon town centre?

The Lost Words Trail is a great way to spend time with your family and have fun exploring Swindon.
The trail is inspired by The Lost Words by Robert Macfarlane, a book full of nature-themed words that are falling out of children's common usage.

How to get involved:
1. Download or collect a trail map and head to one of the venues:
Swindon Central Library*
GWR Park, Faringdon Road
STEAM - Museum of the Great Western Railway*
Wyvern Theatre*
Museum of Computing*
Swindon Museum and Art Gallery*
Swindon Arts Centre*
Swindon Town Gardens*
*Free copies of the Lost Words Trail map are available at the starred venues and from information points across the town.

2. Find a lost word! These will be hidden on, in or near the venue…

3. Fill the lost word in on your trail map

4. Complete the activity with your family

5. Once you have found three or more words, hand your map in at Swindon Central Library to win books or shopping vouchers!

The trail ended in September 2018.
Find out more about the Lost Words trail in Penhill