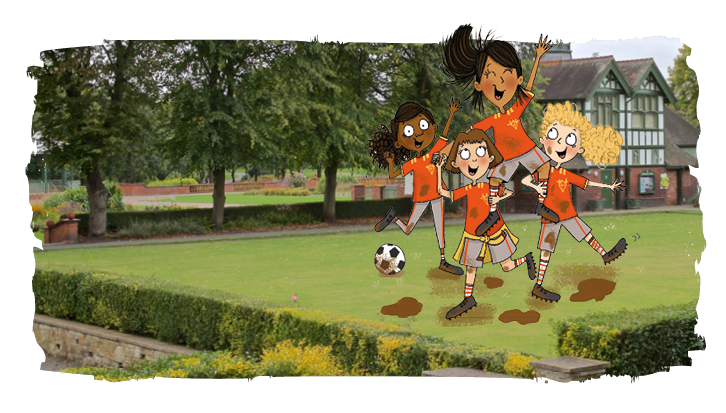 Pitch Perfect is the third story in our Story Quest series. In this adventure, Grandpa Matt and Josh help Yasmin get ready for her trial at Port Vale FC.
Location: This adventure takes place in Burslem Park. You can pick up maps and prizes from the Port Vale Shop, which is open from Monday to Saturday, 9:00 to 17:00.
Duration: This adventure will take one to two hours, depending on how quickly you do all the activities and how long you want to spend exploring this beautiful park!
Activity level rating: An energetic, fun-filled adventure
Pitch Perfect map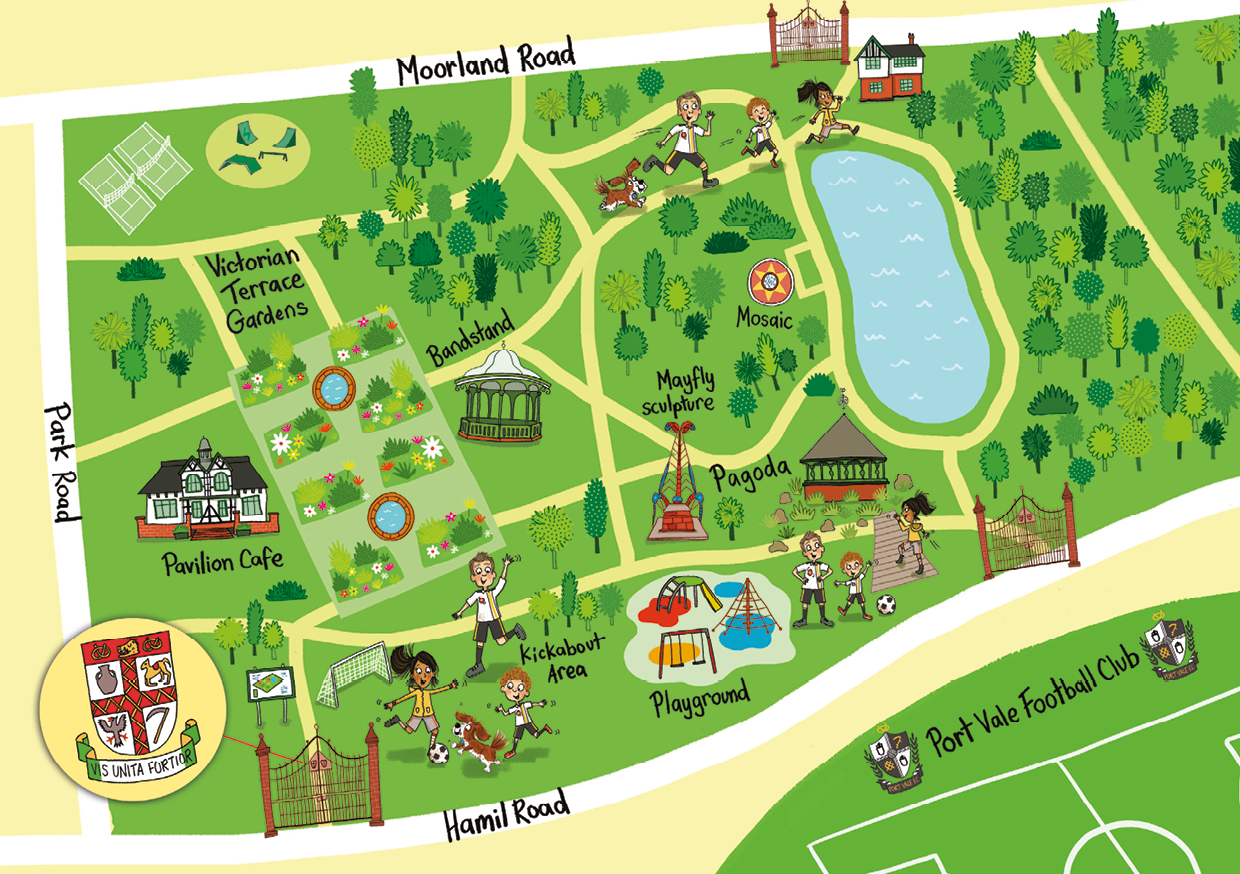 If you've finished Pitch Perfect move onto Story 4: Tunstall Time Travel!