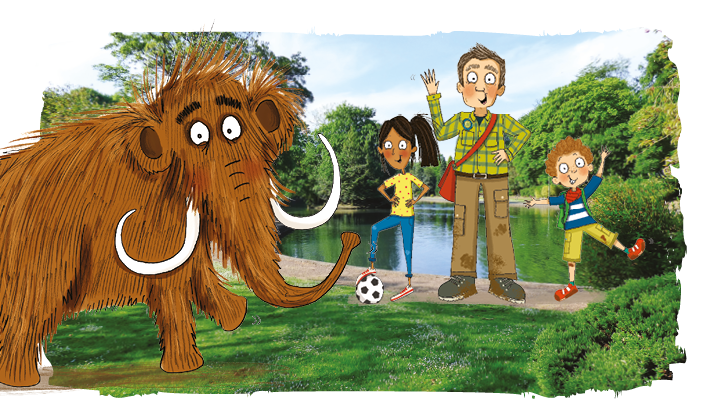 The Mammoth Mystery is the first story in our Story Quest series.
Location: This adventure takes place in Tunstall Park. You can pick up maps and prizes from Tunstall Library, which is open during the following hours:

Monday - 9:00 to 18:00
Tuesday - 9:00 to 18:00
Wednesday - 9:00 to 18:00
Thursday - 9:00 to 14:00
Friday - 9:00 to 18:00
Saturday - 10:00 to 14:00
Sunday - closed

Duration: It will take around one hour, depending on how long you spend running up and down the steps, how quickly you get round the park, and how long you spend playing on the swings and climbing frame.
Activity level rating: A reasonable ramble.
The Mammoth Mystery map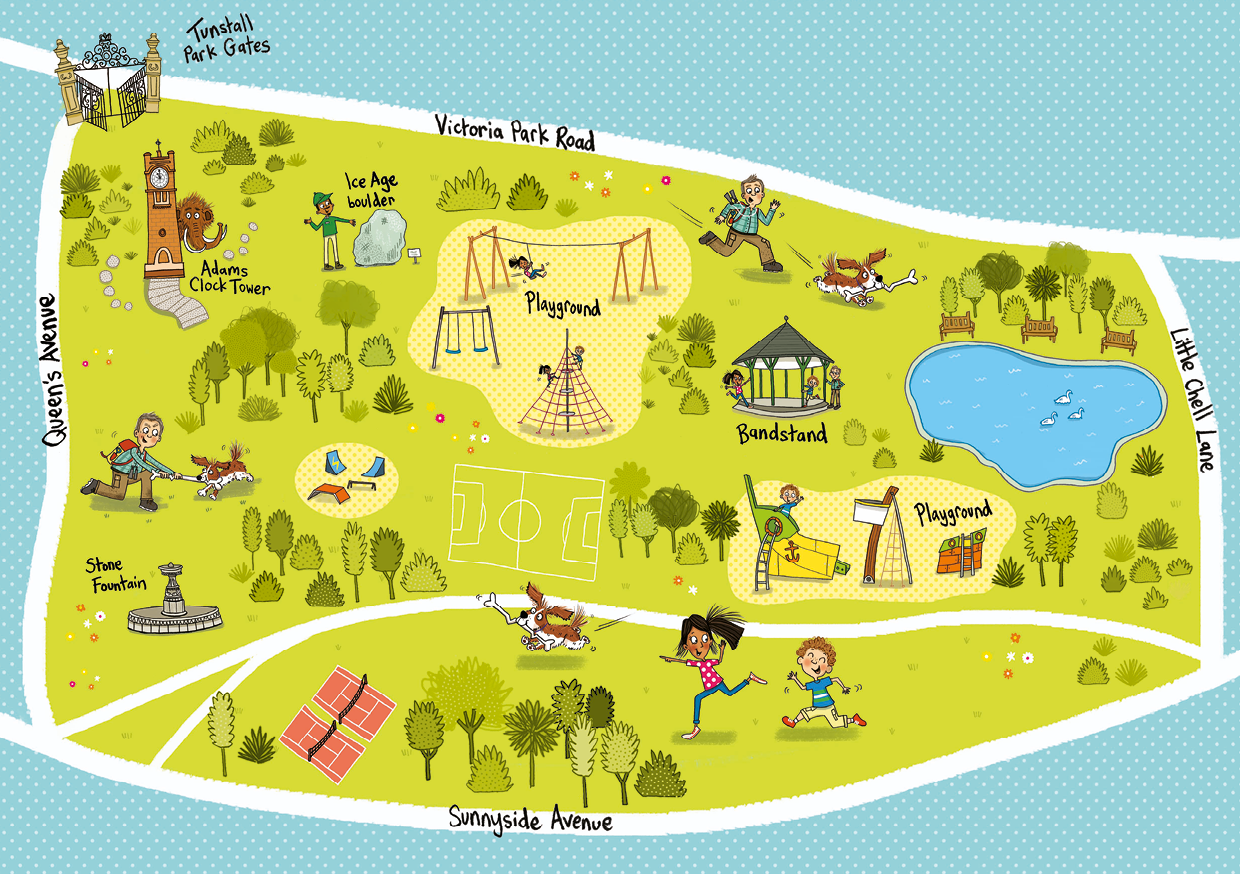 If you've finished The Mammoth Mystery, move on to story 2: Flight to Fame!