Nottingham's Great Green Read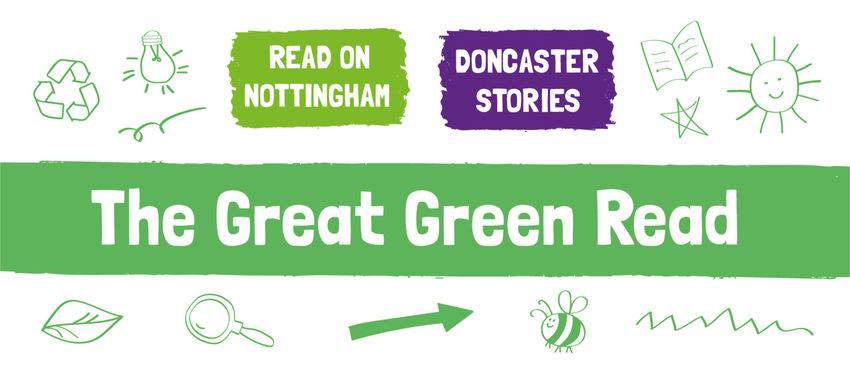 Read On Nottingham has launched the Great Green Read to inspire pupils to engage with reading and writing about the world around them.
As part of the activity supported by Rotary, Nottingham City schools are invited to sign up to free online events, free books and an exciting non-fiction writing competition encouraging pupils to read, write and take action on environmental issues.
If you're a school in Doncaster you can find out more about the activity in your city here.
What's happening?
Nottingham City schools can sign up to our FREE Great Green Read to get involved in the fun below! To sign up or find out more, schools can simply email charlotte.malik@literacytrust.org.uk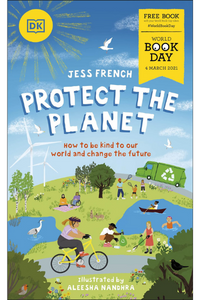 Free books!
Nottingham City schools that sign up to the Great Green Read can request a free pack of Protect the Planet books by Jess French. We hope to provide books for a whole year group, so do let us know your class/school numbers when you sign up.
You can also access our reading comprehension tasks based on Protect the Planet - download the resource here!
Non-fiction writing competition
We are looking for Nottingham's best non-fiction writing that inspires readers to get thinking about the environment, climate change and how they can protect the natural world.
There is an amazing prize up for grabs thanks to our generous friends at Rotary: schools and children that enter have the chance to win a bespoke Eco Zone (up to the value of £1,500) tailored for your school or area!
This competition is targeted at Key Stage 2 and the deadline for entries is 2 December 2022 so there's plenty of time to get writing!
To enter, pupils should write a piece of non-fiction themed on the environment, but their entry can be in whatever style they like! Here are some ideas to get you started:
Letters: write to a local MP, councillor or business to tackle climate change
Information texts: create a biography of an environmentalist
Persuasive texts: produce an advert for a bug hotel or wildlife habitat
For more ideas, download our competition guidelines
Do get in touch if you plan to enter the competition so we can send further information that may be helpful to your pupils.
As well as great prizes, there are also opportunities to showcase some of the winning entries in early spring, next year.
Eco-writer events
Join us at these fabulous webinar events, exclusive to participating schools in Nottingham and Doncaster!
Follow the links below to register for these events. After registering, you will receive a confirmation email containing information about joining the webinar. Please check your junk mail. If you have not received a confirmation email please email connecting.stories@literacytrust.org.uk
We'll let you know as more events are confirmed – amongst them, an event with journalists from National Geographic Kids magazine!
Writing for the planet: meet National Geographic journalist Tim Herbert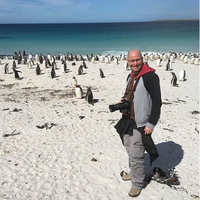 Monday 28 November, 11 - 11.45am
Suitable for KS2 pupils
Join National Geographic journalist and editor Tim Herbert for a session exploring writing for the planet and top tips for writing your own non-fiction about the world around you.
This session will include interactive polls for the class to vote on and a chance at the end for children to ask questions via the chat box.
Register for the event with National Geographic here!
Meet Dr Dean Lomax, dinosaur expert and author of Dinosaurs Discovered and Prehistoric Pets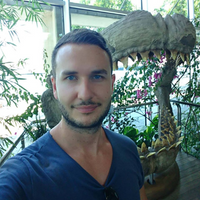 Tuesday 18 October, 9:30-10:15am
Pupils will learn about this fascinating aspect of the natural world and how it relates to climate change
Suitable for KS2 students
This event may be during your half-term - if so, there may be opportunities for your pupils to watch at home, or for your school to watch a recording at a later date. Register using the link below to receive more information.
Dr Dean Lomax is an internationally recognised, award-winning palaeontologist, author and presenter. He travels across the world excavating and researching dinosaurs and other ancient animals, discovering and naming new species, and regularly appears on TV as an expert and presenter, notably co-hosting the primetime TV series Dinosaur Britain. He is the author of multiple books, including a number for children.
Register for the event with Dean Lomax here!
Amy Meek, founder of Kids Against Plastic and author of Get Plastic Clever and Get Climate Clever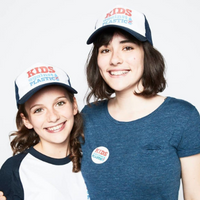 Pupils met Amy on Thursday 6 October - they had the opportunity to hear all about Amy's extraordinary story and ask her questions. plus took part in a special eco quiz.
Our first author event will be with Amy Meek, who co-founded the charity Kids Against Plastic with her sister Ella in 2016, then aged 12. The duo are dedicated to fighting against plastic pollution. They have since picked up more 90,000 pieces of single-use plastic litter, launched campaign initiatives with over 1,000 schools and over 50 cafés, businesses, and festivals, and published their books Be Plastic Clever and Be Climate Clever in 2020.
Watch Phil tell you more about our Great Green Read!