A brand-new drive has been launched in Manchester to help schools promote wider diversity in children's literature.
The 'See Myself in Books' project aims to vary the literacy resources in primary schools and promote ethnic diversity through the books children read. It's the latest project from Read Manchester, the council's joint campaign with the National Literacy Trust to improve reading skills across the city and encourage reading for pleasure..
Read Manchester will collaborate with 24 schools across the city. Half the schools taking part have a pupil population where over 95% of pupils are from an ethnically diverse background and the other half of the schools have much lower levels of ethnic diversity.
The project will bring together children from different cultural backgrounds to demonstrate the importance of diversity in reading and illustration and how important it is for children to see themselves reflected in the books they read.
National Literacy Trust research conducted in 2020 showed that 39.8% of children said that they would like more books with characters that are similar to them. The report also uncovered that more children and young people from ethnic minority backgrounds than white backgrounds say that they don't see themselves in what they read.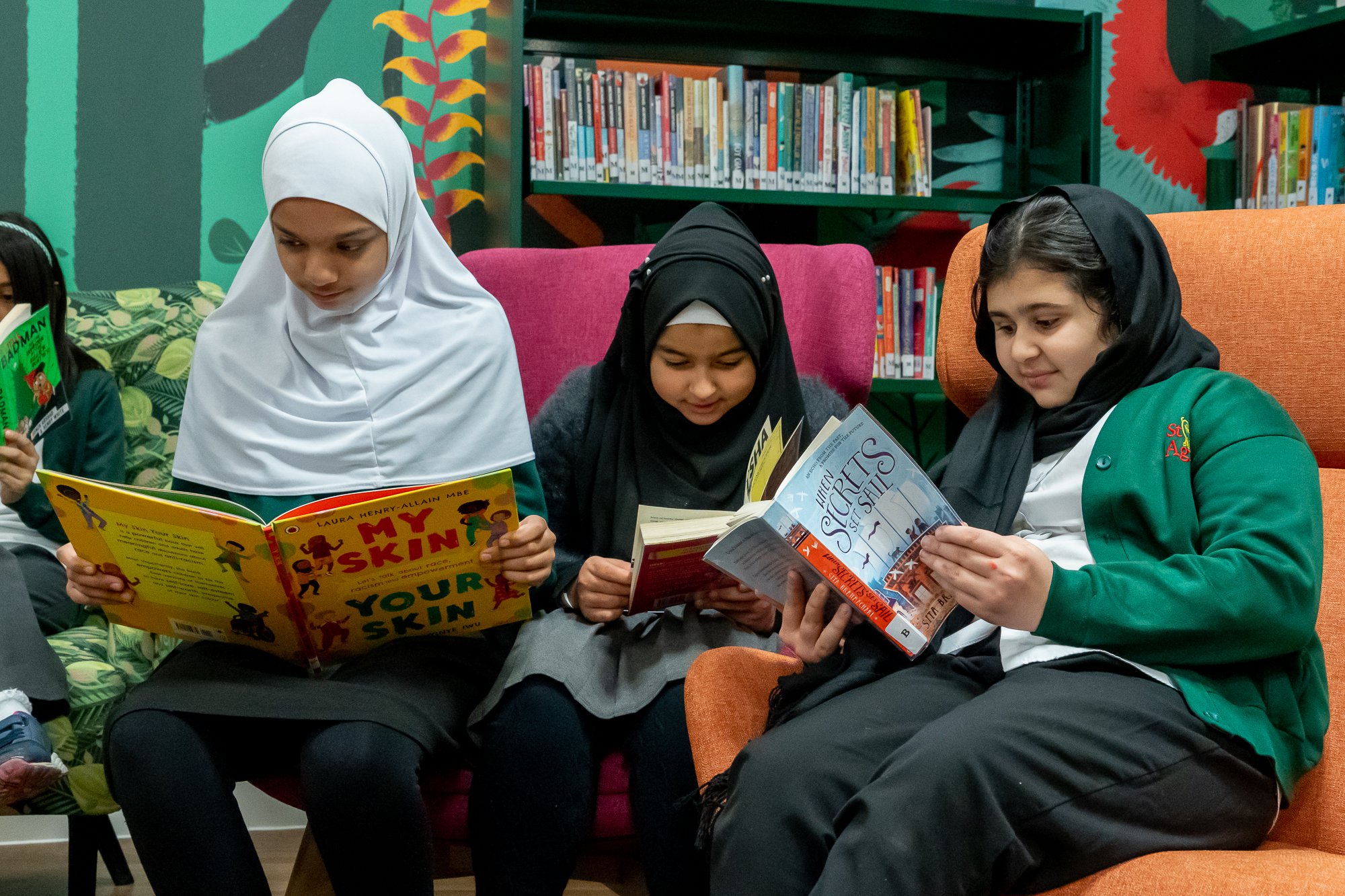 Through the scheme, schools who take part will be provided with a varied selection of books that Read Manchester believes will have a transformative impact on pupils' love of reading and lives. The programme will incorporate in-person visits to the library and online sessions with authors and poets.
Schools participating in See Myself in Books will receive a free collection of 25 books celebrating diversity. These are appropriate for use in KS1 and KS2, and schools will also be offered free sessions (online and/or in-person in a library) by authors, poets, or illustrators of colour.
Sponsors VINCI Construction UK Ltd. Said 'We are proud that we can support local charities and enterprises in Manchester through our unique VINCI Construction UK Foundation. The 'See Myself in Books' project is unique and represents the diverse nature of our City.'
View the See Myself in Books book list here.