Thanks to our partners at Macmillan Children's Books we're thrilled to announce our giveaway of 12,000 copies of Marcus Rashford's You Are A Champion: How to be the Best You Can Be to Year 5 and Year 6 children in Manchester.
You Are A Champion, written with journalist Carl Anka, is full of stories about Marcus' life, insightful advice, and encourages children to be the best they can be.
Research from the National Literacy Trust shows that children who enjoy reading are three times more likely to have a good level of wellbeing compared to those who don't. With this donation, Read Manchester continues with its mission to foster a love of reading in children in Manchester.
Teachers from Manchester primary schools are invited to request copies of the book for their Year 5 or 6 pupils. The books can be used in the classroom and given to children to take home and keep.
Some teachers have already revealed how they plan to use them.
A huge proportion of this cohort are disadvantaged boys who have low aspirations and are reluctant to read. It would be fantastic to use these books in class to engage boys with reading and also to be used as part of PSHE sessions to boost self esteem and mental wellbeing.

St Wilfrid's CE Primary School
As a UNICEF Rights Respecting School, one of core values as a school is Article 29 – To be the best you can be. We would use this text as a teaching tool to inspire our children to reach their full potential and the book and Marcus Rashford's achievements would act as a real-life example of this.

Acacias Community Primary School, Burnage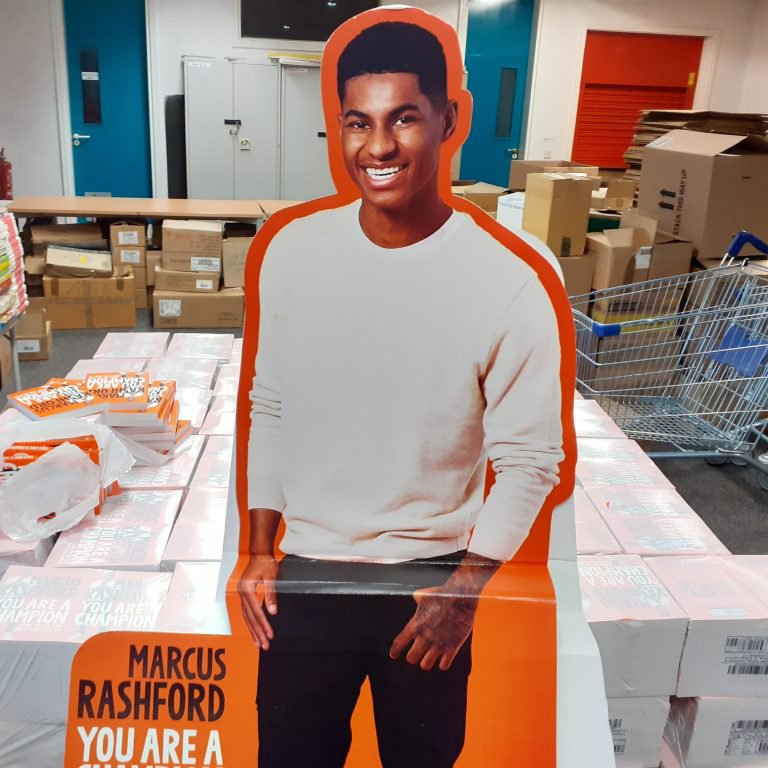 Our school values are 'Leadership' 'Excellence' 'Ambition' 'Respect' 'Nurture' 'Effort' 'Resilience' and 'Spark'. The Marcus Rashford books will be used to give context when teaching these values.

Crab Lane Primary School, Higher Blackley
St John's is a very diverse school in Longsight, inner city Manchester. Having read Marcus's book I know our children will relate to his experiences growing up and take note of his messages of inspiration. By having a book each, we can use it regularly, reading it daily as our as our class novel, or even analysing the text in English lessons. There are endless opportunities for us to make links across the curriculum!

St John's CE Primary School, Longsight
Alongside the book giveaway, Read Manchester are thrilled to be working together with One Education to deliver a range of teaching resources and support for families to read the book together at home.
The resources include:
One Education have also supported the campaign with a 'You are a Champion' bookmark for every child and printed booklet for teachers.