Read Manchester is committed to bringing books and programmes to the city that promote inclusion, diversity and develop empathy. Our recent collaboration with Manchester Children's Book Festival (Manchester Metropolitan University) and Old Barn Books has seen us produce a teacher's resource and video for use in high schools about the book Boy, Everywhere by A.M.Dassu.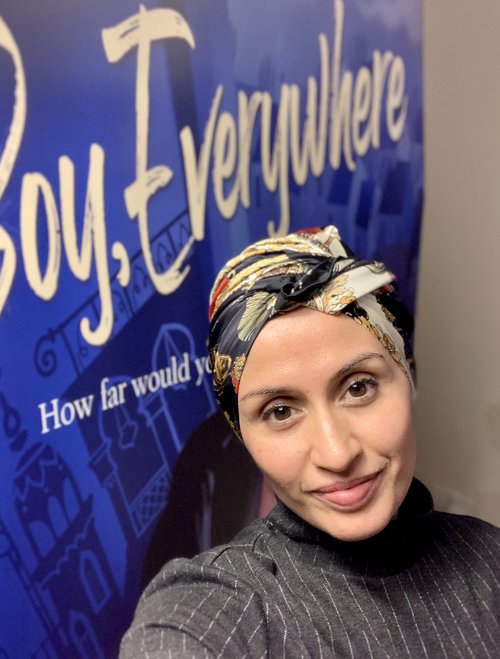 A.M.Dassu's debut novel is a powerful story about 13 year old Sami, who is forced to flee his home in Damascus and travel to a new life in Greater Manchester. It has been nominated for several awards already and appears on Read Manchester's reading map for Year 6. Its story sympathetically shows the plight of refugees fleeing conflict and is particularly pertinent for Manchester given that the city has a high proportion of refugee and asylum seekers.
As part of our programme, we invited teachers to a CPD session in April where we introduced teachers to Sami's story and met the author 'virtually'. Schools were then invited to apply for class sets of Boy, Everywhere. Thanks to funding from Read Manchester and the Manchester Centre for Youth Studies and the generous help of publisher Old Barn books, we were able to gift 394 books to 12 schools. Schools then used the teaching resource to introduce the book to their pupils and to discuss their response to Sami's story. Participating schools were also invited to apply for meet-the-author virtual sessions with Manchester Libraries - nine sessions were held and over 700 pupils from nine schools were able to meet A.M.Dassu and ask her their own questions about her writing and inspiration.
To find out more about the book and how it can be used in classrooms, please download this free resource. It contains ideas for ways to use the book to read, empathise, research, analyse and respond creatively. The resource also contains links to other websites and resources, making it a one-stop-shop for anyone wanting to use the book in their classrooms.
Below you can view the video that was created about the project, including an interview with A.M. Dassu and young people's responses to the book.