An author visit is a fantastic way to spend your Get Islington Reading budget. Here are a few of our favourite authors to get you started, but the Get Islington Reading partners are in touch with many more, so if you have an author in mind, just get in touch and we will see if we have their contact details!
---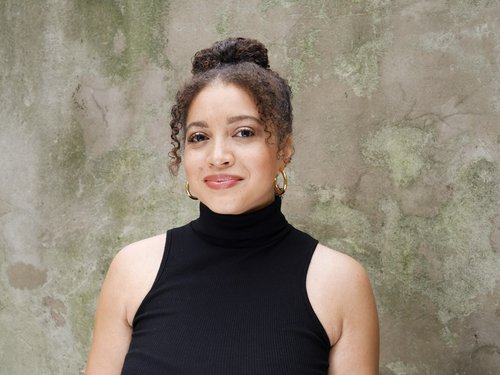 Alexandra Sheppard
Alexandra Sheppard was born in Islington, where she still lives today. After leaving university, she worked in advertising for a few years with all sorts of clients - everything from tea to trainers - but writing books was her true passion. She went to creative writing classes on the weekend and woke up super early to write her book before she started her office job. After several years of working on her story, she found a publisher and her first novel was published in 2019.

Alexandra's first novel was called 'Oh My Gods' and it is set in the same neighbourhood of North London that she calls home. It was shortlisted for the Bristol Teen Book Award and included in The Guardian's Best Summer Reads list. She loves to write funny, fantastical stories about quirky families with a twist of magic.
Recommended Age for events: Upper KS2 and KS3
---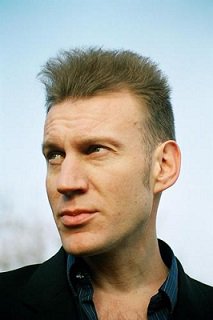 Paul Lyalls
One time Poet in residence for the Roald Dahl family & museum, and a 2012 London Olympic poet, Phil works regularly  with Arsenal, Michael Rosen Lemn Sissay, and kids of every kind! Phil Poet in Residence at over 20 primary schools and 8 secondary. His poems are funny, fast -moving and accessible.  "He's  a kind of magic"- Michael Rosen  " All the teachers were raving about the sessions and it is fabulous to find someone who can work so effortlessly across key stages and really pitch the work perfectly for your kids"- Literacy Coordinator, Pooles Park Primary School Islington.  "We keep his book in the tour van to cheers us up in traffic jams" - Kate Tempest
Recommended ages for events: KS2 and KS3
---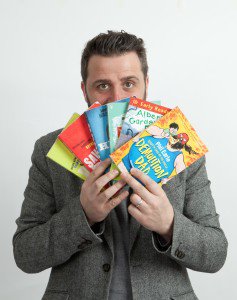 Phil Earle
Phil Earle was born, raised and schooled in Hull. His first job was as a care worker in a children's home, an experience that influenced the ideas behind Being Billy and Saving Daisy. He then trained as a drama therapist and worked in a therapeutic community in south London, caring for traumatised and abused adolescents. After a couple of years in the care sector, Phil chose the more sedate lifestyle of a bookseller, and now works in children's publishing.
Recommended ages for events: KS2 and KS3
---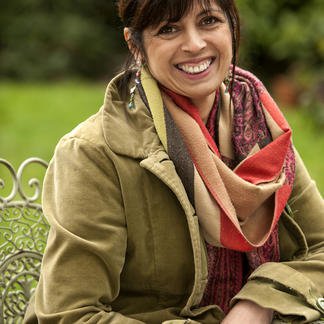 Sita Brahmachari
Sita is a writer of award winning children's, YA novels and short stories. Several of her books have been endorsed by Amnesty and she has been made one of their Ambassadors. Her books are full of inspiring, hopeful stories, strong female role models, and moving subject matter that connects with the imagination and sparks creativity.
Recommended ages for events: Upper KS2 and KS3
---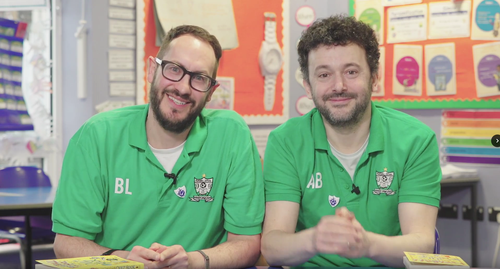 Alex Bellos and Ben Lyttleton
Alex and Ben are the co-authors of the Football School book series, which explains the world through football. They run fast-paced and engaging school events either together, or separately.
Alex is also an expert in Brazilian football, samba dancing and he ghostwrote his good friend Pelé's autobiography. He is the author of books of maths and puzzles. He loves words, and he loves numbers too!
Ben is a world expert on penalty-kicks and helps teams score from the spot. His interactive workshops have students and teachers in hysterics (when they are not singing or dancing) and inspire all reluctant readers to enjoy books.
Recommended ages for events: KS2 and lower KS3
---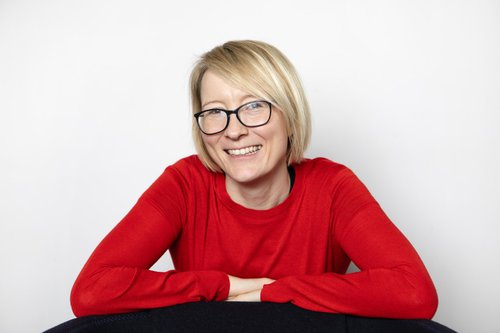 Laura Mucha
Laura Mucha is an ex-lawyer turned award-winning poet and author who has written for children aged 3-13, and adults. Her books include Dear Ugly Sisters, Being Me, Rita's Rabbit and We Need to Talk About Love / Love Factually. Her writing has been featured on TV, radio and public transport, as well as in hospitals, hospices, prisons, books, magazines and newspapers around the world, including virtually every newspaper in the UK. She has been an Islington local for many years.
Recommended ages for events: Years KS1, KS2, KS3 and KS4 (Laura has written poems for grown-ups which would be great for older year groups)
---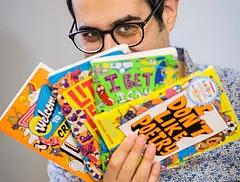 Joshua Seigal
Joshua Seigal is an internationally renowned poet and educator. His first book with Bloomsbury, I Don't Like Poetry, was nominated for the Laugh Out Loud Award in 2017, an award Joshua subsequently won in 2020 with his collection I Bet I Can Make You Laugh. Joshua has performed at schools and festivals around the world, including the Edinburgh Book Festival, the Cheltenham Literature Festival, and the Dubai Literature Festival. He is an Official Ambassador for National Poetry Day, and has been commissioned to write and perform for the BBC. He can normally be found running poetry workshops and performances in schools, either online or in real life.
Recommended ages for events: KS1, KS2, and KS3