As we prepare for a new round of heats beginning in February 2023, we're shining a spotlight on the National Reading Champions Quiz.
This vibrant, fun project launched in 2021 with the support of the Author's Licensing and Collecting Society (ALCS). The Quiz is designed to celebrate keen readers aged 10 to 14 and also the network of librarians and libraries that play an essential role in supporting them.
Henrietta Roberts, Senior Project Manager of our Reading Champions programme, spoke with librarians from the West Midlands involved in the quiz – read on to discover their perspective.
The key role of a librarian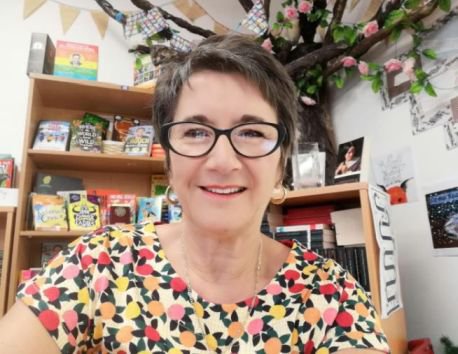 Jennifer Belt is the Literacy Coordinator and Librarian at The Discovery Academy, Stoke-on-Trent. She loves her role discussing characters, settings, plots and deeper themes with her students, especially when it is a book they have read for pleasure rather than for learning.
Behind the scenes her day is filled with ensuring the library is ready for students' visits, researching genres and books, keeping the school social media sites flooded with posts about reading and organising literacy events.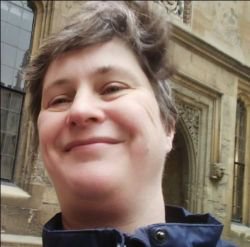 Isobel Powell is the Service Manager at Coventry School Library and Resource Service supporting schools and school libraries across the city with a wide range of services and new initiatives.
Their aim is to help schools provide the best reading for pleasure environment for their students and to support curriculum learning in the classroom.
Being involved in the quiz
First, we asked Jennifer what had prompted her to enter two teams in the National Reading Champions Quiz?
"I am always looking for ways of promoting reading and, being a little competitive myself, it was a great way to engage some of our more able readers following lockdown in a challenge they would enjoy. It was also a way of showing other students that 'reading is cool'!"
Isobel has been involved in literacy quizzes and events in the past, and this year performed the invaluable role at the National Reading Champions Quiz of Regional Organiser for the West Midlands heat. What encouraged her to support the quiz in such a way?
"I think it is a great opportunity for 'readers' to get the opportunity to compete for their school which they might not get to do very often. I wanted to give more young people the chance to have good memories about being part of a reading community.
My favourite part of the quiz this year was seeing kids get all excited because they know the answer and are ready to burst as they wait for the quiz master to finish the question so they can tell their team mates. Those moments give all students a chance to shine and to feel like they are clever and important which is so important for their confidence and self-esteem. If only you could bottle that enthusiasm!"
Enjoyment and benefits
Jennifer describes how she particularly enjoyed watching her students come together as a team, "discussing the challenge, planning strategically and allowing each other to take the lead in the sections that matched their strengths. I also loved the way the quiz was delivered, the author clips of encouragement and the wide range of question types".
In her role as librarian, the quiz provided a platform for wider influence within school. "I was promoting the competition to the whole school, raising awareness of what we were doing, and supporting students across the academy in reading for pleasure and the benefits this can bring mentally, academically and socially. As a result there has been increased footfall in the library and the range of genres that are being borrowed has increased as students are now prepared to try novels they would not have previously considered."
Isobel is in full agreement commenting, "I believe in the power of books to help children and teenagers not just to access their school learning but to help them to understand the world around them, to process emotions and experience, develop empathy and to support their mental health and well-being".
Rewarding role
Isobel loves finding the right book for the right child and, "having those conversations where they excitedly tell you all about the book they have just read and their eyes light up. Get high quality, diverse books into the hands of every child so that we can give all of them 'mirrors, windows and sliding glass doors'."
Jennifer loves books and also the interaction with students that her role brings, especially those students who believe they don't like reading and need support discovering the book that changes this mind-set for them.
Take part!
If you have keen readers in your school then do take part in the National Reading Champions Quiz 2023 and give them a chance to shine.
For more ideas to support reading in your library, learn more about our Reading Champions Challenges that run throughout the year and support reading for pleasure, reading stamina and reading diversely.
Learn more and sign up for the quiz!