Antosh Wojcik is an award-winning poet and spoken word artist. He's been working with students on our Young City Poets programme, helping them write their own poetry inspired by London landmarks. For National Writing Day, he shares his experience on the programme, and a poem he wrote, Brutalist Metropolis, inspired by the Barbican Centre.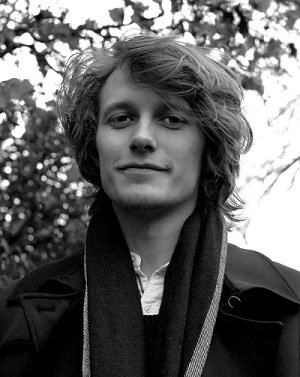 The Young City Poets project allows students to cement and expand their connection to a significant place in the city's landscape and history. I have been working with the students to form group performance pieces, to elevate their individual work on the page to live group delivery. I have seen the history of London bombings honoured, humanity questioned and I have witnessed the transformation of the Barbican through their words. Each visit has shown me how students of all abilities can acutely activate a place through writing poetry; all they need is the space, the time and the trust to do so.

To see how each student can be quietened by the work of others in their class rejuvenates the need of poetry, for me. We had real fun with an exercise called 'transforming the bomb' in which I asked the entire class to imagine away an incoming bomb, turn it into something harmless or fun and empower their imaginations. To see all the students trust and take a moment to rewrite reality in their heads is unforgettable, and never fails to refresh my own creative endeavours.

Young student poets are always so excited to try and try and try - it's a privilege to be in a capacity of giving students a moment to make and write something. Who knows what this will open up for them, what answers or solutions they may unlock through this creative practice.

Working with cultural sites as inspiration for writing allows students to place their narrative and their way of seeing somewhere that might not make space for it just yet, or historically hasn't. It's a means to understanding their own story, the wider story they are a part of and, in sharing that within their classrooms, a different way of seeing and connecting with each other. A poet can extend the life of a place with poems and a place can give a poem the opportunity to speak both globally and locally, in scale – these students have joined a worldly conversation, simply through having access to these places and having time to write from them. This is how we bring about change and acceptance in our communities, along with art that reflects everyone who lives in the city, as opposed to select sections of it.
For Brutalist Metropolis, I tapped into my first and subsequent times of visiting the Barbican. No matter how much I think I know and love the place, I don't know it at all. It's simultaneously the most concrete and changing place. I wrote with movement, thinking along the lines of 'shape jazz' - there are some many angles and wild parts of the building that shift and slope and stir. The poem was an attempt to 'catch' what moves. I always get lost there too, so I based the voice of the poem in an excited lostness.

My favourite response to the poem from the students was to the phrase 'gallery juice'. The student shared their interpretation with the class – 'you mean, tourists and visitors, right? People that wander in and out of the galleries?' They pinpointed exactly what the image was working at and opened it up for the class. There is so much generosity in just sharing what you think a poem is getting at – that's the magic of being in the classroom as a poet.

Brutalist Metropolis!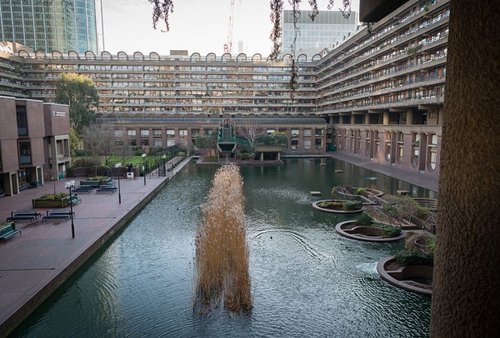 It rains in hexagons here!
a square mile of buildings barbed with balconies

a stegosaurus of doors and glass
hiss of a thousand fountains

birds are triangular in flight patterns
so easy to be lost

with all that rushes through
this arthouse anthill -

angled angels called by underground choirs
crowds and crowds and crowds

of song, concrete, spilled coffee
gallery juice leaking down the hallways

along the curves
an orchestra plays to a conservatory

of sleeping plants – do plants like jazz?
see their leaves, slack green wings

rise to solar beams
in a shape jazz concert

I'm sitting in the sky above the cacophony
of concrete, those rectangular saxophones

that were apartment blocks
snooze the song of so many lives -

I can hear them all over, in footsteps,
on this space station cemented to the city.


---
You can find Antosh on Twitter @antoshwojcik.
Find out more about Young City Poets.