Our friends at The Week Junior have an exciting summer reading challenge to help keep families entertained and inspired over the summer holidays. This is a sponsored post.
Literacy is an essential life skill; it unlocks the door to learning and discovery and has been proven to build brain function, increase vocabulary and improve concentration and creativity. But the benefits of reading go beyond basic comprehension skills. 
Research by The Reading Agency, National Literacy Trust and others has shown that reading for pleasure promotes mental wellbeing by helping children to relax, reducing anxiety and stress. It can help children develop empathy by experiencing the world through someone else's eyes. They will also begin to understand themselves better as they explore different emotions, identities and experiences. 
The key to encouraging reading for pleasure is to allow children to read what they want. According to the UK Literacy Agency, "If children want to pick up a book, comic or magazine, choose their own reading material and enjoy reading, they are far more likely to continue reading, become effective readers and gain from the countless ensuing benefits."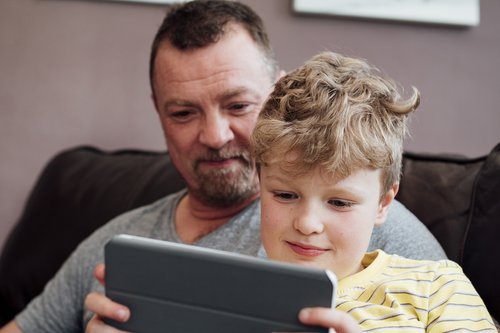 Here are three ways to help children enjoy reading:
Find out what they're interested in and help them to find reading material that connects to their passions. The Week Junior's Summer of Reading list of 50 books is a good place to start and there are plenty more useful resources online, including Book Trust's Book Finder.
Start conversations about books. Encourage children to talk about what they've read and describe what they did and didn't like about it. 
Suggest children find out more about their favourite authors. Many authors have their own websites and YouTube channels. 
Join The Week Junior's exciting summer reading challenge
The Week Junior is an award-winning current affairs magazine for 8 to 14-year-olds. This summer, they are challenging every child to read, rate and review three books over the summer holidays for a chance to win a fantastic bundle of books worth over £200.
Not only will this support literacy skills and help prevent learning loss over the summer break, it aims to encourage a reading habit that continues long after the holidays have ended.
To make it easy, they've put together a brilliant list of 50 books for readers of all abilities, so whether your child is an accomplished reader or just getting started, there's something for everyone.
Why not get your family involved? Get the list and start the challenge today.
For a limited time you can also enjoy 6 free issues of The Week Junior with home delivery included and a £5 book voucher as a welcome gift. The fun, fact-filled magazine will help keep your family occupied, entertained and inspired this summer break.