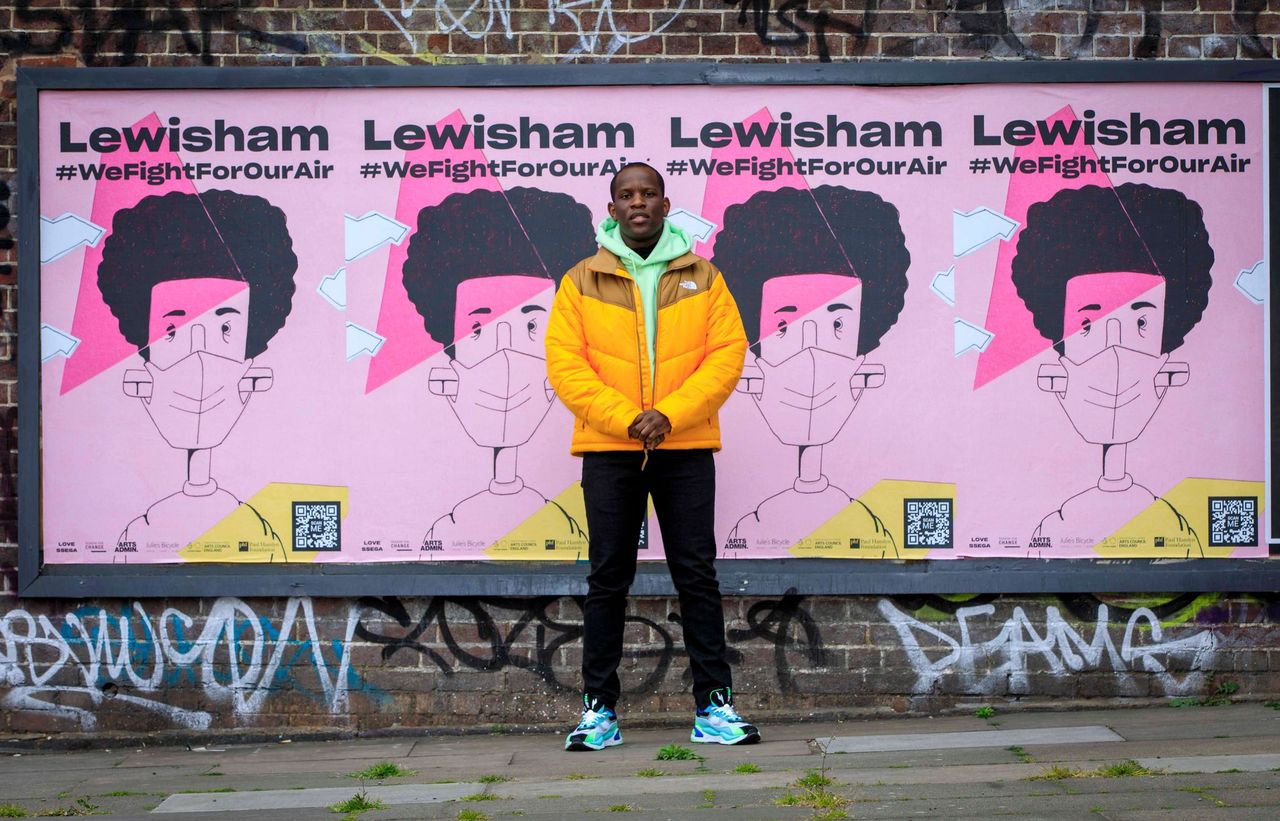 Love Ssega is an Artist, Songwriter and Producer and the original songwriter and lead singer of Clean Bandit. As a solo musician he has performed globally, collaborated across cultures and now wants to share this knowledge and experience to school children across the UK, using music and art to inspire creativity and support children's literacy in a different way.
On 12 July Ssega spoke directly to classrooms across the country as part of National Literacy Trust's summer Literacy for Learning Secondary School Festival of Science and Imagination about this topic.
The most rewarding and powerful thing I did during this whole pandemic was to go back to my primary school, St George's School in Forest Hill, London. It has taken me many years to return, but this time I felt I had a number of messages to impart and most importantly a fun campaign that they could make their own.
Literacy is, amongst many things other things, the power to express oneself. Creative literacy should also be talked about in terms of providing kids with the tools to communicate beyond just words or even just one medium. Furthermore, literacy needs to be improved across the board for all ages, so that we can understand current-day and ongoing movements such as climate justice, the Black Lives Matter movement and gender equality. However, art can perhaps be used to navigate challenging topics in a more positive and inclusive manner, where words alone might fail.
Motivation
In this pandemic we have seen many take on new roles in order to adapt and keep things running over. If school children from across the country selflessly started making and donating PPE to local health workers, then why can't musicians such as myself take matters into our own hands and help with literacy and creative materials for classrooms?
We should see songwriters or artists in schools to the same extent that we see poets and authors. We too can add to the phenomenal examples set by the likes of former children's laureate and renowned author Michael Rosen and the Learning Under Lockdown series from the National Education Union. Strip back the lights and fancy cameras we find that songwriters are essentially storytellers with a handy knack for rhythm and/or melody.
In the past, scheduling conflicts of artists might have been cited as a barrier. However, given the almost complete shutdown of the live music industry, various schools might find a locally-based musician with more time on their hands to do something mutually fulfilling.
My opportunity
At the start of the pandemic, I was invited by environmental organisation Julie's Bicycle and ArtsAdmin to apply for a Season For Change Common Ground commission in the lead up to UN COP26 environmental conference. Having heard the story of Ella Adoo-Kissi-Debrah, I felt obliged as a Black Lewisham resident to use my artistic platform to raise awareness of toxic air pollution in the same area of London.
My resultant campaign #WeFightForOurAir received strong community support and coverage in local newspapers including South London Press and The Evening Standard, which showed there's public interest in art, environmental issues and public health.
The comic "Project Earth" I specially commissioned by Edinburgh-based author and illustrator Andrew Kiwanuka featured Black characters in a story about climate justice, which is all too rare. With art we can change this, as we are doing here.
I was delighted that Mr Darren Janes at St George's Primary School, Forest Hill, liked the campaign and phoned me up to invite me to visit my former school to talk about the campaign and more to the Year 5 and Year 6 classes. Given they had enough questions to last an hour, it's safe to say this first visit was a success.
All I can hope is they can feel empowered to proudly represent their stories from whatever background they come from and also feel creative literacy can give them a voice too. Hopefully they can write their own versions of "Project Earth" too.
The National Literacy Trust's Festival of Science and Imagination was a great opportunity to talk more about the creative side of things to classrooms even further afield, and I hope this blog has whetted the appetite and encouraged other schools, teachers, musicians and artists to think outside of the box and try open minds to creative literacy.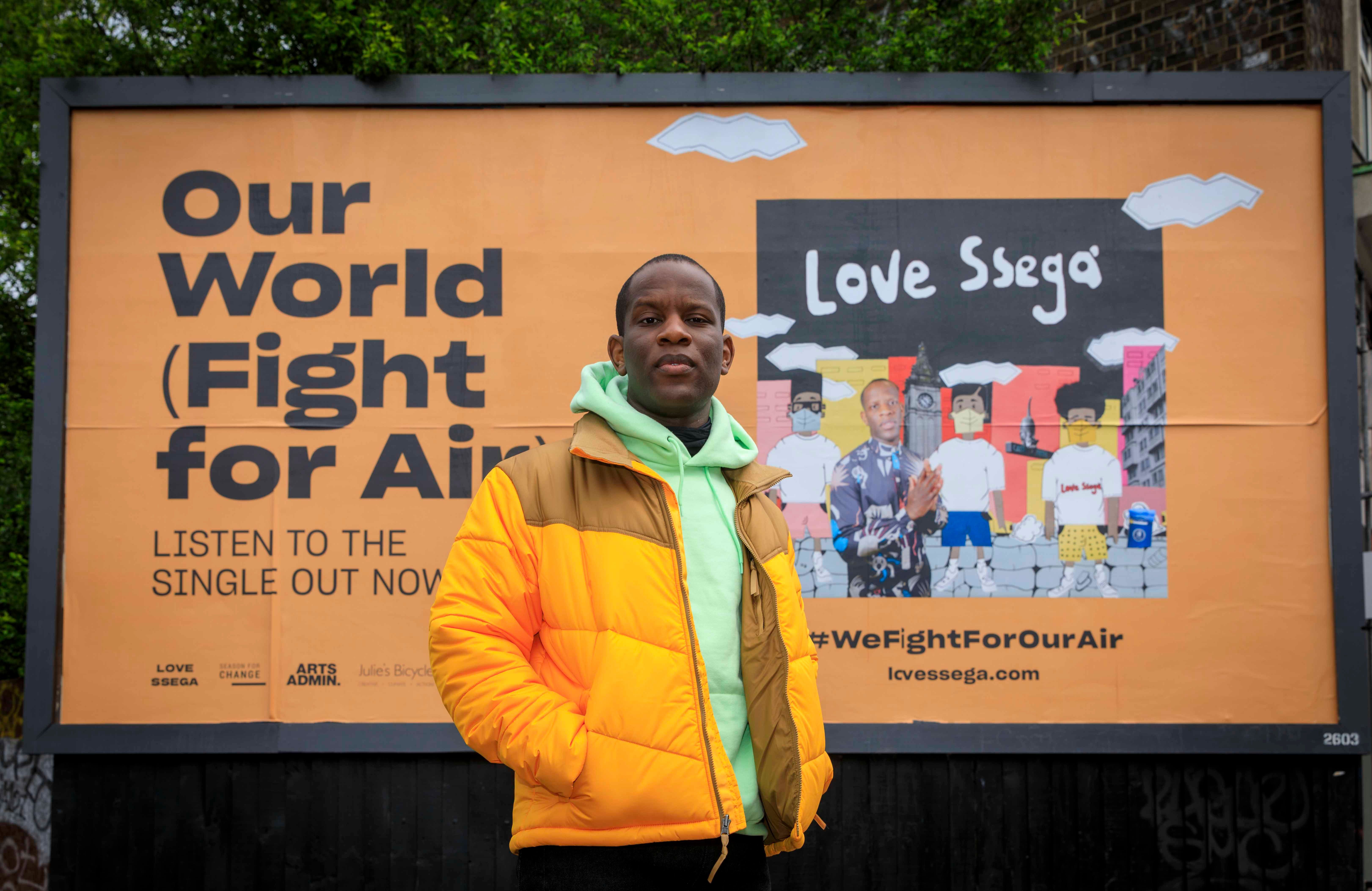 ---

The Literacy for Learning Festival of Science and Imagination was held between 12 and 15 July 2021. Throughout the week student and teacher events brought together a diverse range of voices to make exciting connections between literacy, science and imagination. Student events explored literacy and communication skills in a variety of science contexts and careers, while teacher CPDL events appealed to a wide range of interests, from disciplinary literacy to neuroscience.
Literacy for Learning is our flagship secondary school improvement programme, providing professional development and training for schools to support great teaching of literacy in all subject areas, including science.