About the Ruth Rendell Award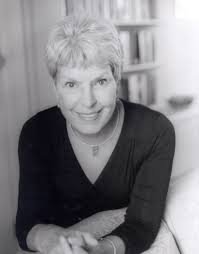 The award was launched in 2016 by the National Literacy Trust and the Authors' Licensing and Collecting Society (ALCS) in honour of the author Ruth Rendell, who tirelessly championed literacy throughout her lifetime and supported the National Literacy Trust since its foundation in 1993.
Nomination criteria for the 2024 Ruth Rendell Award
We welcome nominations for authors from publishers, libraries and library associations, booksellers and booksellers associations, schools, charities and individuals.
Nominees can be traditionally published or self-published, and each nominee should have gone above and beyond to promote literacy development for either adults or children in the UK over the past year.
Examples of this could include:
Working with literacy or education charities to support literacy development
Working with schools, adult education settings or community groups to improve literacy levels
Using their platform to highlight literacy issues (e.g. social media)
Lobbying the government or other influential groups on literacy issues
Participating in events, workshops, awards, festivals and initiatives dedicated to reading and writing
Previous winners
The shortlist will be invited to a special awards ceremony on 22nd February 2024.
Submit a nomination
Please fill in the form with details of the author/writer you would like to nominate and what they have done in the past year to champion and support literacy.
Nominations close at midnight on Friday 12 January 2024.