Secondary conferences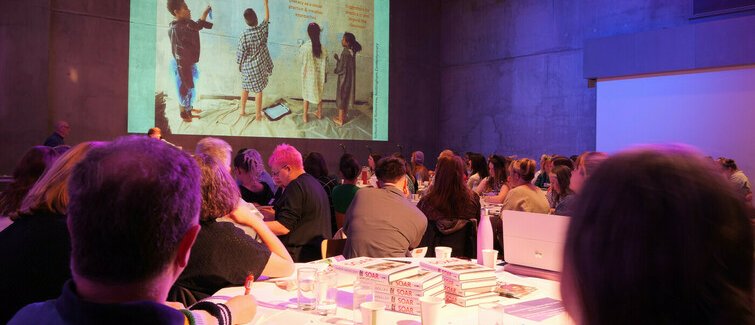 What will you find at the National Literacy Trust secondary conferences?
The aim of our secondary conference events is to celebrate best practice and explore the issues most significant to secondary practitioners through a combination of thought-leadership keynote presentations and workshops.
Be part of our campaign to improve students' literacy for learning
Never has it been more important for young people to have the literacy skills to access the secondary curriculum, do well in their learning across all subjects, and develop the skills they need to be successful and thrive in their life beyond school.
Recognising that literacy is the greatest lever against disadvantage and plays a critical role in wellbeing, our secondary conferences and professional insight events bring together a diverse range of voices from academics, leading practitioners, award-winning authors, and champions from the business sector, all with literacy at the heart of the conversation.
Conference events 2024
Following on from the success of our 2023 events we are currently planning events for the spring and summer of 2024. These include our in-person summer conference at the start of July, featuring an inspirational keynote speaker. More details to follow soon!
Be sure to sign up to our Resources and Training newsletter for schools and settings to get updates on speakers and dates.
Why attend our conferences?
Hear from secondary experts

Keynote and discussion sessions featuring academics and leading practitioners focusing on the latest research and guidance.

Attend workshops and share best practice

Evidence-based sessions led by National Literacy Trust secondary training consultants plus insights from award-winning authors to inspire your classroom practice.

Student-facing sessions

Timed within the school day aiming at providing memorable and exciting literacy experiences.