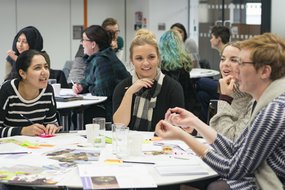 Your TA can support EAL pupils in acquiring English language skills and developing their vocabulary through a range of learning opportunities. They can also help the teacher implement a number of approaches and strategies to ensure pupils understand and that tasks are well adjusted to their needs.
Here are ten tips for the effective management of TAs to support EAL pupils.
Written with support from Alexandra Charalambous, Training Coordinator, Springboard for Children.
Download file
You might also be interested in