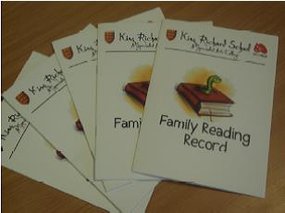 This case study is a great example of how to address children's literacy needs from school and from home. Take a look at this example of parental engagement. Tracey James from King Richard School in Portsmouth found a way to incorporate parental involvement with school literacy intervention through her functional skills sessions. 
Tracey's success was due to a combination of strategies. She invited family members to come to school, offering free books as an incentive to read at home and forged a strong link between functional reading skills and enjoyment of reading. 

There are two resources available:

• Tracey's Top Ten strategies for setting up a family learning programme
• Examples of how the programme has boosted the skills and confidence of both pupils and their parents
There is also a video of Tracey talking about the programme and how she set it up.

Download files