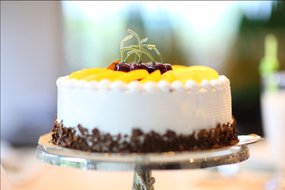 Research shows that a real purpose and audience are central to effective writing. Our hot topic resource taps into current trends to improve outcomes in literacy and make literacy engaging and relevant. The activities featured here are all about The Great British Bake Off, and relate to the English programmes of study from the National Curriculum in England.
Using The Great British Bake Off in the classroom
The Great British Bake Off series offers a number of engaging and interactive opportunities to promote learning and literacy, bringing baking into the classroom. This hot topic resource suggests a range of activities:
Suggestions for ways to use recipes and cook books in the classroom to support reading skills
Ideas for baking, supporting speaking and listening and leading to written outcomes
Using the recipe format to write fiction
Recommended reads
Students can develop a range of literacy skills covering reading, writing, speaking and listening. They can be used within English lessons, design and technology lessons, on a cross-curricular basis or for homework. The activities are designed to be adaptable for Key Stages 1, 2 and 3.
Download file
You might also be interested in