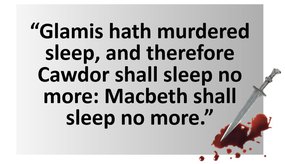 This series of revision materials are designed to support students to understand key themes and characters within GCSE English Literature set texts. For each text the presentation includes important quotes with a brief analysis.
Use the presentations to prompt class discussion, and if the slides are printed students can add their own notes to form a set of personal revision flashcards.
These materials were developed in collaboration with schools involved in our Read Manchester campaign, led in partnership with Manchester City Council.
Texts covered:
A Christmas Carol by Charles Dickens
An Inspector Calls by JB Priestley
DNA by Dennis Kelly
Frankenstein by Mary Shelley
Macbeth by William Shakespeare
Pigeon English by Stephen Kelman
Romeo and Juliet by William Shakespeare
Strange Case of Dr Jekyll and Mr Hyde by Robert Louis Stevenson
Download files
You might also be interested in