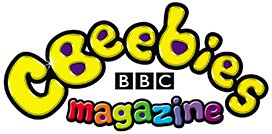 We teamed up with CBeebies magazine to produce an early years resource packed with exciting ideas for fun and learning.
All of the activities are suitable for both early years practitioners and parents at home and contain practical and creative ideas to enjoy with children, especially those in the Early Years Foundation Stage, aged 3-5 years.
The playful learning activities feature CBeebies characters from popular children's TV shows.
Activities for CBeebies TV programmes
Andy's Amazing Adventures
Your wild sleepover! - Research information about dinosaurs and create an invitation.
There's a dinosaur in my pocket - Suggest interesting describing words and discriminate between pictures.
Packing for wild adventures - Consider what to pack by exploring your environment.
Global scavenger hunt - Explore the world and understand facts by completing exciting challenges.
Whose baby? - Some babies grow in eggs and that they don't always look like their mothers.
Amazing gadgets - Create a gadget and explain its special features.
Egg thieves - Working in teams children compete to collect the most eggs.
Moving house - An egg and spoon version of Egg Thieves.
Octonauts
A day on the octopod - Role-play to explore the responsibilities of people who help.
Octo-phonics sound cave - Listen to words and isolate their initial (beginning) sound.
Turtle rescue children - Use sieves and funnels to explore ways of separating mixed materials.
Portholes - Describe and draw a picture of a special place.
The GUPs – Create a GUP underwater vehicle for rescue missions in or under the water.
Fish fingers – Make a seascape print and use hand-shape fish to solve maths problems.
Iceberg hop - Travel across apparatus to play a relay game.
Fish Rescue - Use fine motor skills to collect objects and think about how quickly we can do something.
Swashbuckle
10 things to do with seaweed - Use role-play to create imaginative uses for seaweed and then investigate sequencing numbers to 10.
Gem's treasure map - Use positional language to describe how to use a treasure map.
My treasure chest - Think about precious and special memories.
Sinker says - Follow instructions, collect 'doing' words.
Walk the plank! - Use equipment to create imaginative pirate games.
Cook's messy kitchen children – Be a ship's cook and create recipes.
Pirate ships - Explore floating and sinking.
Hey Duggee
The club house - Explore clubs, belonging and negotiating rules.
Which squirrel are you? - What makes us the same and different? Why are you special?
People with badges - Why people wear badges linked to signs of achievement.
Super squirrels – Make a super squirrel and make mixed media pictures.
The rocket badge - Make a rocket launcher and investigate how far you can travel.
The teamwork badge - Complete a series of challenges in teams.
Something Special
Special people - Think about people who are special and how you're related.
Aunt Polly's lunchbox - Make healthy choices and healthy pizzas!
How do you feel? – How does Mr Tumble feel at different times and what changes the way he feels?
Chef Tumble's café - Cafe role-play.
Mr Tumble's spotty bag - Sensory language to describe settings.
Your day - Daily routines.
Grandad Tumble's allotment – Which foods grow above and below the ground?
Download file
You might also be interested in