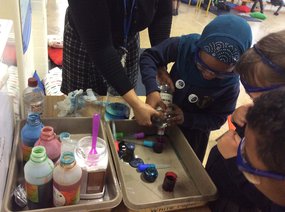 These four resources explore aspirations, careers and challenging stereotypes. They are a perfect way to introduce career-related learning into your Key Stage 1 curriculum.
They include:
a resource to help children understand the link between literacy and the world of work
a poetry activity
a lesson to understand what is meant by gender stereotypes
a resource to explore personal qualities
These resources have been developed for primary schools as part of the Words for Work: Dream Big programme and funded by Lancôme. Words for Work: Dream Big works together with schools and local businesses to support Key Stage 1 pupils to develop their literacy skills, raise aspirations and challenge stereotypes.
Download file
You might also be interested in