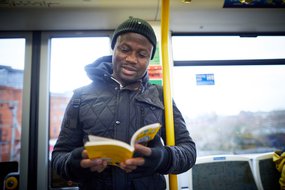 The UK continues to face a huge adult literacy challenge, and the impact of low literacy on a person's life is more far reaching that many believe.
Background stats:
1 in 6 (16.4%) adults in England are estimated to have very low literacy, which means they may struggle with longer texts and unfamiliar topics (OECD, 2016).
The average worker in the UK with very low literacy will earn approximately 7.1% less than if they had a basic level of literacy. This means that they would need to work an additional 1.5 years over their lifetime to make up for this disparity (Pro Bono economics, 2021).
A girl born in a ward with some of the greatest literacy challenges in the country will live 20.9 years shorter than a girl born in a ward with some of the fewest literacy challenges (The National Literacy Trust, 2018).
Key findings:
Not only is literacy inequality geographic, with those living in deprived areas being more likely to lack basic literacy and numeracy skills, adults living in disadvantaged communities who are the most in need of improving their basic skills are also less likely to participate in adult education compared with those from more advantaged communities.
In addition to highlighting the literacy challenge in the UK, this report shows these individuals experience negative impacts on personal relationships, wellbeing, health, and education, as well as a greater risk of unemployment or being in low-paid work. In addition to many people struggling with low literacy skills, the report also showed that there are also many negative perceptions around, and attitudes towards, literacy. If more action is not taken to tackle low literacy in adults, we risk perpetuating and reinforcing an intergenerational cycle of disadvantage.
Read the full research report
Download file