London-based startup Mrs Wordsmith is on a mission to transform word learning for children everywhere. With a suite of products for children of all ages, illustrated by the Hollywood artists behind Madagascar and Hotel Transylvania, this is character-led vocabulary building for the 21st century.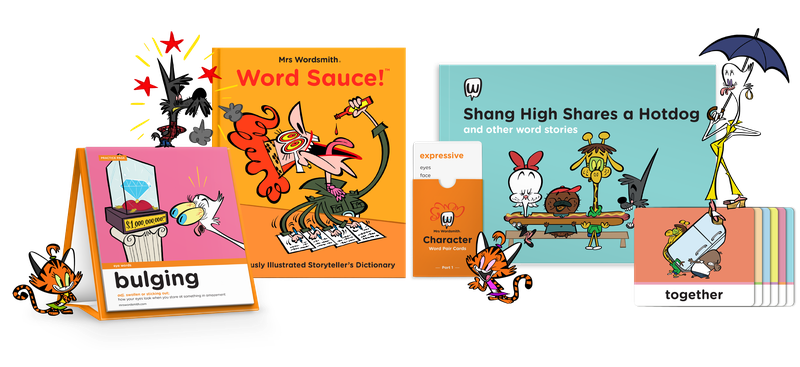 The National Literacy Trust evaluated the impact of Mrs Wordsmith's storytelling Narrative Journey on pupils in Year 3 and 4.
Key findings show:
Children's overall vocabulary increased on average by 50% with the Narrative Journey programme (increasing from 8.2 points on average before taking part to 12.3 points on average following the programme).
Children were better able to identify synonyms and word pairs (common collocations) for Narrative Journey words after taking part in the programme.
Analysis of children's writing data suggests that children incorporated more Narrative Journey words but fewer synonyms in their writing after taking part in the programme, which might suggest that children have learned more of the words and want to use them in their writing.
In addition to increased vocabulary, after taking part in the programme, more children felt that pictures helped them to remember new words better.
Children who scored lower in the pre-test increased their vocabulary more than their higher scoring peers. Their score saw a significantly greater increase in the word pairing task but not in the synonym task suggesting that the word pairings might have been particularly beneficial for the lower scoring children.
Download file