NewsWise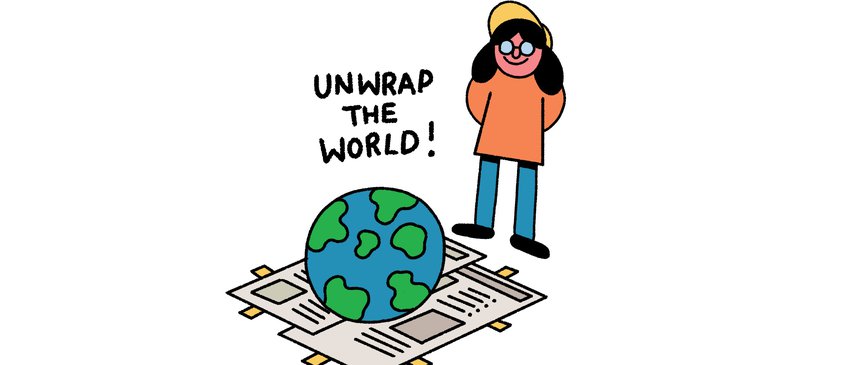 Many children don't have the critical literacy skills they need to survive and thrive in a digital world. Through NewsWise, we help teachers empower pupils to access, understand, analyse and participate in the news.
About the programme
NewsWise is a free, cross-curricular news literacy project for 7-to-11-year-olds across the UK. It helps teachers empower their Key Stage 2 pupils to understand, critically navigate and report real news.
Participation is free for schools and provides teachers with a suite of curriculum-based lesson plans, online resources, exciting school workshops and opportunities to speak to real journalists.
NewsWise has been developed through a partnership comprising the Guardian Foundation, the PSHE Association and the National Literacy Trust.
We always welcome expressions of interest from schools, as well as from teacher champions willing to help spread the word about the project.
Get involved with NewsWise
Current opportunities
Register your interest in taking part in the full NewsWise programme. Available to primary schools across the UK with above average rates of free school meal eligibility.
Participation is free and you will enjoy:
our fully planned cross-curricular English and PSHE unit of work, with lesson plans and resources designed by teachers and critical literacy experts
an Enter the Newsroom virtual workshop for years 5 and/or 6
the opportunity for your pupils to meet/hear from journalists
a pre-project CPD training session
a set of Guardian newspapers for each class
opportunities to showcase your pupils' work on our website
a year of National Literacy Trust membership
What will you be expected to do?
Attend pre-project training
Arrange for your class to take part in a virtual workshop
Deliver the unit of work building on knowledge gained through the workshop. This takes three to five weeks to teach in full.
Complete evaluation surveys
Ready to get started?
Register now to participate
Upcoming teacher training
We run training sessions for teachers across the UK with lots of practical examples and resources to develop critical literacy skills in the classroom and to help pupils to engage with, analyse, question and produce news.
Sign up for free webinars
Resources
Download free NewsWise resources for teachers.
Our resources are freely available for everyone to use. Download the resources and run your own NewsWise project in your classroom. Join one of our free training sessions to find out more about developing pupils' critical literacy skills and transforming your classroom into a newsroom.
Download the NewsWise resources.
Fake news and critical literacy
Today's children are growing up in a globalised world and are processing information from a wider range of sources than ever before. To navigate the potential pitfalls of consuming news, particularly online and on social media, children need strong critical literacy skills.

Despite these skills being taught at every stage of school life, our research shows that children and young people in England simply don't have the critical literacy skills they need to identify fake news and thrive in a digital world.

More young people than ever are using digital media as their main source of news

20% of children believe everything they read online

58% of eight to 11-year-olds said they visited news sites or apps in 2016

35% of UK teachers say pupils have cited 'fake news' or false information online as fact in their work