Inside Stories with Audible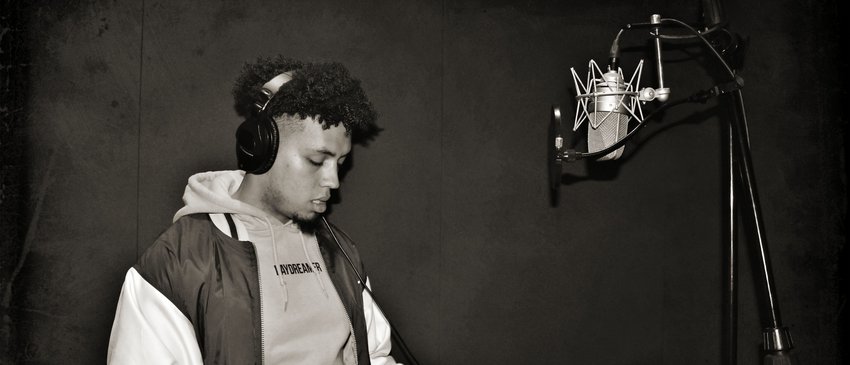 Started in 2019, Inside Stories with Audible is a project that brings podcast-making skills to young people in custody. It is funded by Audible and is now into its fourth year.
About the programme
We set up audio corners on A Side of HMYOI Feltham so that young people can listen to audiobooks and podcasts, chosen by them, which have been downloaded onto Amazon Kindle Fire tablets
A few times a year, we run a course of podcast-making training sessions in partnership with organisations such as National Prison Radio and Finding Rhythms. We have worked with young people in HMP/YOI Feltham, HMYOI Cookham Wood and HMP/YOI Isis
We bring in authors and facilitators to run creative writing and discussion workshops, with a particular focus on writing for voice and talking about issues that are important to the young people
We also run creative writing competitions as part of the project, with the winners being recorded for broadcast out on National Prison Radio
The impact
"The young people we worked with learned how to articulate and tell their powerful stories in a short space of time. The audio skills they learned are transferable skills that will set them in good stead for the future. Seeing these young people realise their potential was incredible." (Muna Ahmed, National Prison Radio)
"I feel inspired to write more." (Young person in HMYOI Feltham)
You can read the most recent report on the project here.
"I will never forget the experience working with the boys at Feltham. Through the podcast sessions we were able to hold a safe space for them that enabled them to open up and share their stories. It was a powerful couple of weeks that left them feeling more confident and inspired. The work they created was deeply moving and it was a privilege to hear their words in this way and get to know them."

Hana Walker-Brown, Audible