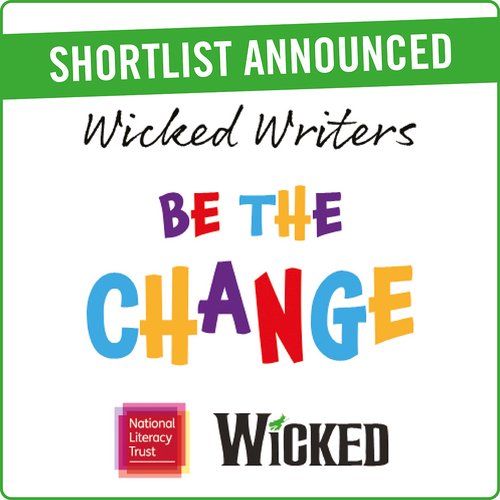 Sixteen aspiring change-makers, aged 9-14, have had their persuasive essays shortlisted to win an inspiring competition hosted by acclaimed stage musical Wicked, as part of its Wicked Active Learning cultural learning programme, and the National Literacy Trust.
The overall winners of the Wicked Writers: Be The Change competition will be awarded a class trip to see Wicked in London, as well as an in-person workshop with award-winning author of High-Rise Mystery series and The Good Turn, Sharna Jackson.
Taking inspiration from the award-winning musical's protagonist, 'Elphaba', students entered the competition by writing about a cause important to them, raising awareness and support to fight social injustice. From climate change to clean water, food banks to football, children up and down the UK have made their voices heard about the things they would like to change for the better in our society.
The Shortlist
The young writers shortlisted in the inaugural Wicked Writers: Be The Change Competition are:
Adam Ali, 10, Cheam Park Primary Academy, Sutton
Amélie Arumugum, 9, Powel Corderoy School, Surrey
Amelia Cheng, 10, Cheam Park Primary Academy, Sutton
Ebony Ekpeino, 13, Pen Y Dre High School, Cardiff
Hannah Firth, 13, Trinity Academy, Halifax
Shivani Godhania, 10, Dovelands Primary School, Leicester
Japmeh Gujral, 11, Hallfield School, Birmingham
Natalia Hrickova, 10, Thomas Deacon Academy Junior School, Peterborough
Faith Jarvis, 12, St Michael's C of E High School, Sandwell
Lucy Kettlewell, 10, Burley and Woodhead CE Primary School, Bradford
Junia Masindo, 13, The Archbishop's School, Canterbury
Rebecca Park, 11, New Hall School, Essex
Syeda Manha Rashid, 13, Levenshulme High School, Manchester
Isabella Ridley, 14, The Cathedral School, Llandaff
Aleesa Yasmin, 10, Tipton Green Junior School, Sandwell
Ella Barker-Garrod, 13, Ringwood School, Hampshire
Important causes throughout the UK
In the North West, children were passionate about the climate crisis, as shortlisted entries from Manchester had a strong focus on how the crisis will impact people and animals.
In Yorkshire, shortlisted entries included how we can do better when it comes to discrimination, sexism, supporting women's rights, the treatment and attitude towards refugees coming to the UK, and the government's Stop the Boats bill.
In the Midlands, some of the shortlisted entries include topics of endangered species, and the dangers of palm oil production, the importance of being kind towards people and the earth, and ocean pollution, with its effects on the environment and marine animals.
In the South East, there was a strong focus on sport, with a wide variety of shortlisted entries including gender inequality in sport, as well other entries which focused on accessibility and discrimination of disabled children in education.
In Wales, the climate crisis seems to be front and centre of children's minds, as the shortlisted entries focused on deforestation, global warming, and how it is affecting animals and other endangered species.
A passion for change
Responding to the huge variety of issues raised by the competition entrants, Tim Judge, Head of Schools Programmes at the National Literacy Trust, said, "Writing is not just an incredibly important life skill, it's also a tool that we can use to change the world around us for the better. 'Be the Change' has encouraged children and young people across the country to use their writing skills to advocate for a cause they believe in, and it's clear that everyone who entered has a real passion for inspiring change. We hope that this enthusiasm for writing, and the literacy skills they have learnt, will stay with them not just throughout their school careers, but for the rest of their lives."
The judging panel, which includes Wicked-star and former Blue Peter presenter Mark Curry; CEO of the National Literacy Trust, Jonathan Douglas; Executive Producer of Wicked in the UK, Michael McCabe; and author Sharna Jackson, will pick winners from each of two age categories who will receive tickets for their entire class to see Wicked at London's Apollo Victoria Theatre, a writing workshop with Sharna Jackson, and a bundle of books for their school's library.
"As part of our Wicked Active Learning cultural learning programme, we are proud to provide the platform from which young people can articulate their concerns for the future, and advocate change. To read their impassioned pieces of creative writing about the issues that matter to them - from the inhumane treatment of refugees to the plastics polluting our oceans - has been both deeply affecting and profoundly moving." says Michael McCabe, Executive Producer of Wicked.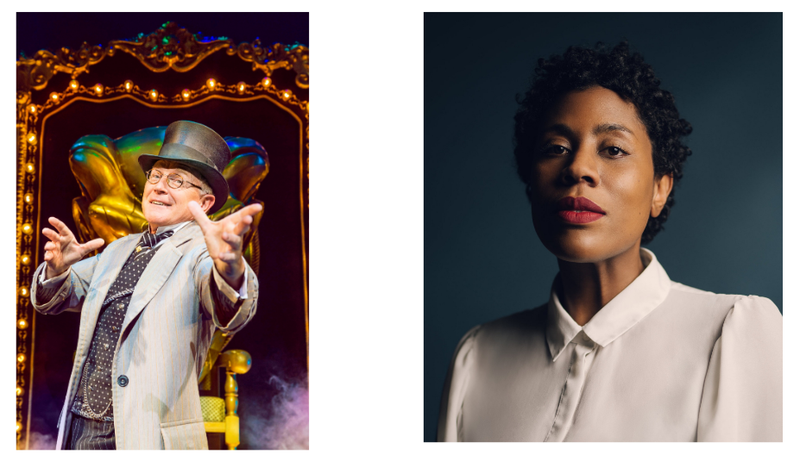 "Covering issues from deafness to deforestation, water to welfare, the 2023 Wicked Writers: Be the Change competition entries are powerful, punchy, and persuasive. The writers have not only used emotive language to pull you in, but they have also backed their words with facts, and incredibly strong call to actions. Well done to all of the writers – keep fighting for your causes!" adds best-selling children's writer Sharna Jackson.
Special guest judge Mark Curry, currently playing 'The Wizard' in Wicked in the West End, concludes: "Reading through the shortlist of entries, it is very evident that these talented young writers have so much knowledge and passion about world issues…it's a total pleasure to read these pieces and I'm learning a lot!"