We are delighted to announce the expansion of the Little Big Book Club initiative, in partnership with HarperCollins, to 17 National Literacy Trust areas across England, Scotland and Wales. This will build on the existing programme in 3 of our areas that provides books and literacy resources to children from disadvantaged backgrounds to help foster a love of reading.
Launching this month, the expanded programme will involve 75 schools and up to 750 children benefitting from access to books, workshops and other literacy resources. When we evaluated last year's book club, we found that 100% of children liked the books they read in the Little Big Book Club, so we hope that the expansion will continue to create a reading culture among more children and inspire them to become lifelong readers.
100% of children liked the books they read in the Little Big Book Club
Each participating student can choose four books from a varied selection across Collins, Farshore and HarperCollins Children's Books and will also receive an additional title from the book club's spotlight authors, which this year are Kevin and Katie Tsang. Their brand-new book, Space Blasters: Suzie Saves the Universe (Farshore) is the chosen title, and each school will also receive a free audio book version plus a personalised video from the authors to the students.
In addition, the book club will put on storytelling events and creative writing workshops across our 17 areas, as well as provide exclusive literacy resources and bespoke video content. Encouragingly, 100% of school co-ordinators thought that the Little Big Book Club programme was useful for the children and families they work with, while 92% of parents thought that it helped their child see themselves as a reader. Together with HarperCollins, we hope to continue helping children to develop their literacy skills and develop a love of reading stories.
'When you consider that 1 in 10 children from disadvantaged backgrounds don't have a book of their own at home, you realise just how important projects like the Little Big Book Club are. Thanks to our partnership with HarperCollins UK, hundreds of children are able to choose books to take home, which they can enjoy time and time again. We hope that these books and resources will inspire a lifetime love of reading and support these children with literacy skills that will support them for the rest of their lives.'

Jonathan Douglas, Chief Executive at the National Literacy Trust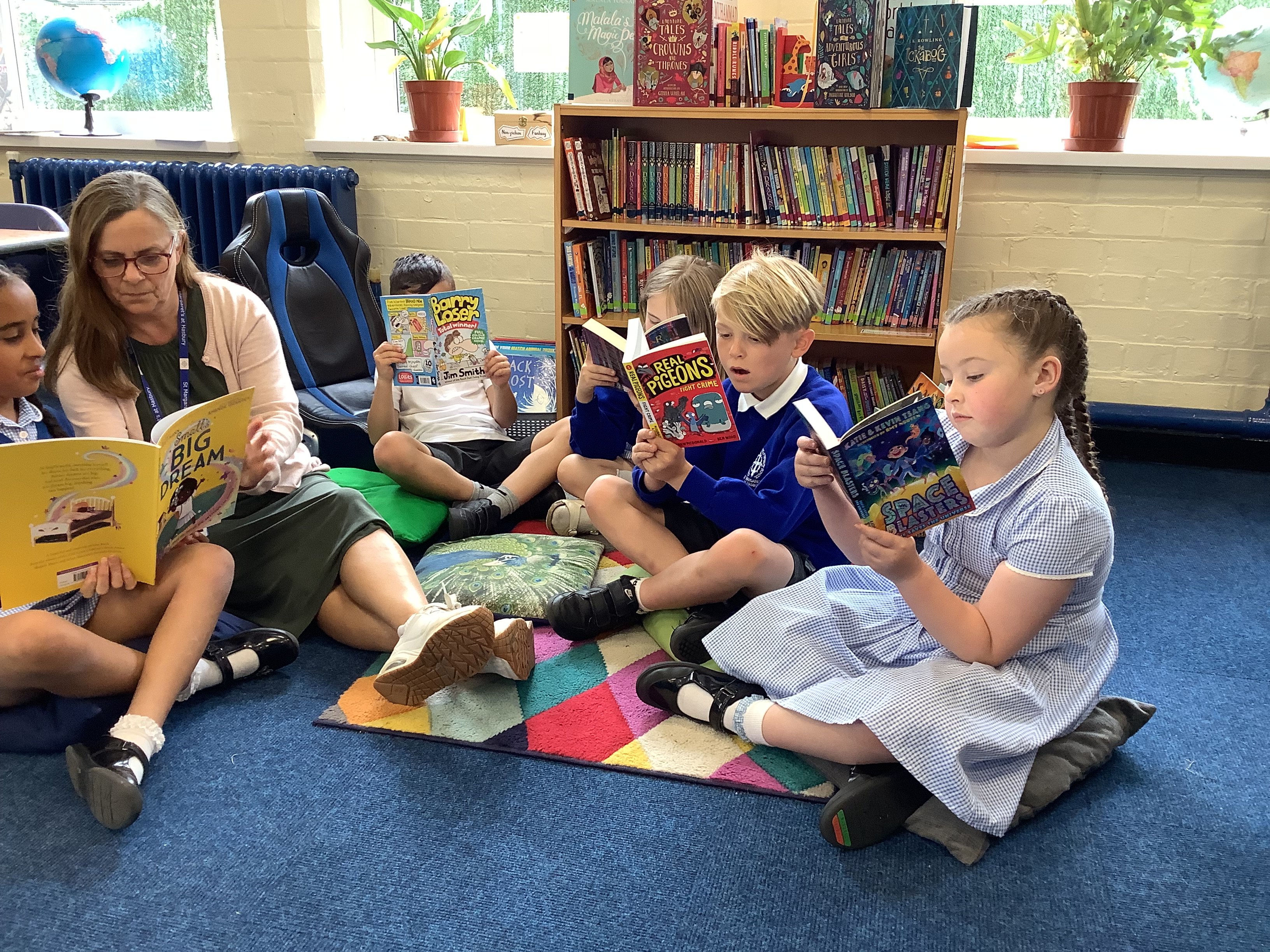 'The Little Big Book Club is an incredible initiative, and we are delighted that it has now been expanded to all 17 of the National Literacy Trust areas. We are passionate about encouraging children to read and inspiring them with a lifelong love of books. This expansion is a fantastic opportunity to reach even more children, helping them to develop their literacy skills and discover new stories that they can enjoy on their own or with their families.'

HarperCollins UK CEO Charlie Redmayne.