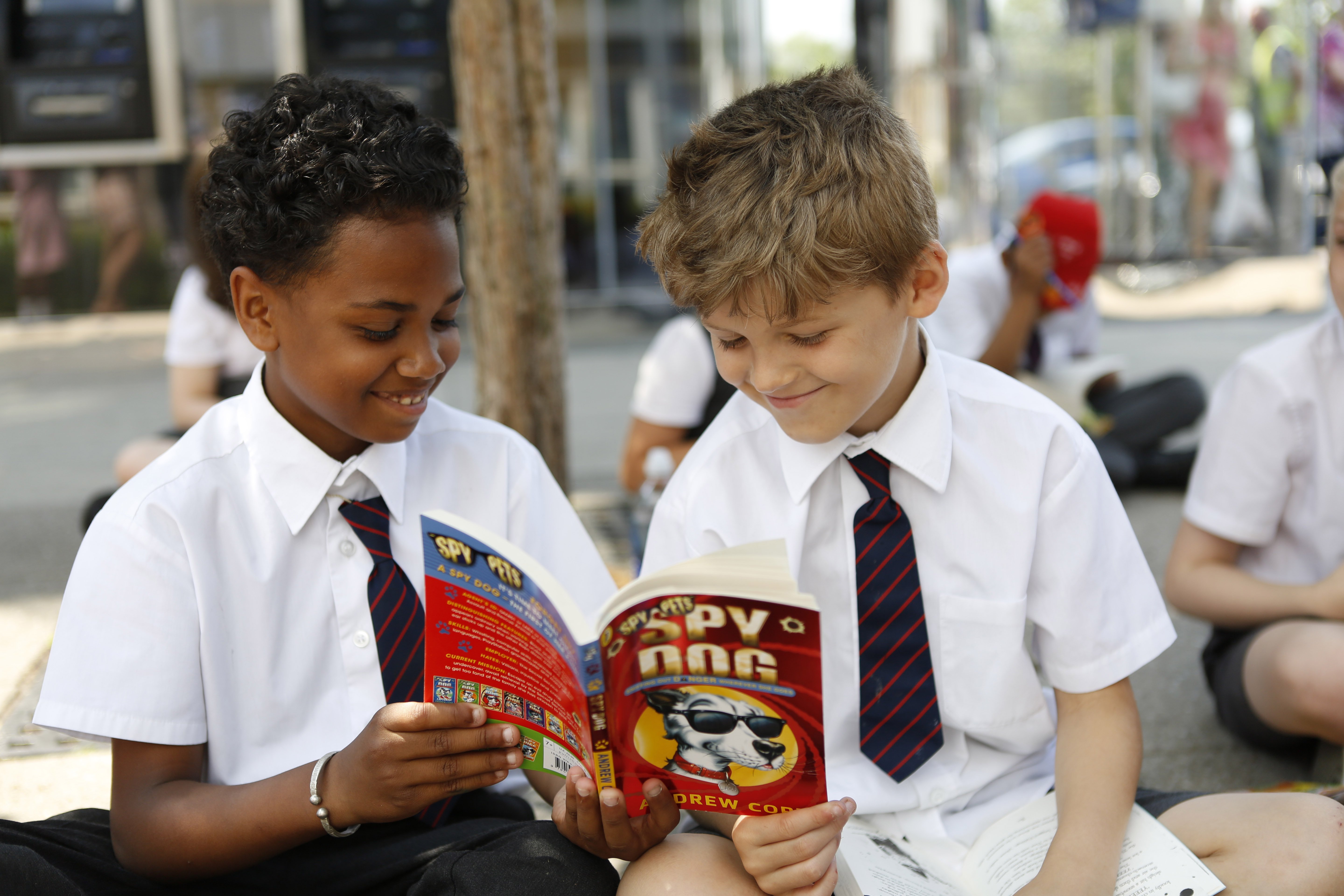 Our latest research on reading shows that 51.5% of 8 to 18 year olds enjoy reading – an increase on the figure we saw back in January 2020.
Back then, the figure was 47.8% and the lowest level of reading enjoyment since 2005, the year we first asked this question.
However, it didn't quite reach the high figures we recorded just after the first national lockdown in 2020, where 55.9% children and young people told us they enjoy reading.
We found there's a gap between children who are on free school meals and their peers as just 47.5% children who receive free school meals told us they enjoy reading compared to 52.1% of children who do not. Notably, this gap doubled over the course of the last year (from 2.1 percentage points in 2020 to 4.6 percentage points earlier this year).
In particular, we found that the last year had a particularly detrimental impact on the reading enjoyment of boys who received free school meals, where we saw a drop of 5.2 percentage points in the number of boys on free school meals who enjoyed reading.
Generally, more girls than boys said they enjoyed reading in early 2021 – 55.9% of girls, compared to 45.6% of boys. This gap initially opened up during the first lockdown in 2020.
The age range with the most engaged readers was 8 to 11-year-olds, as 62.4% of children in this bracket said they enjoy reading, whereas just 48.1% of 14 to 16 year olds said the same.
We were pleased to see that all age groups noted an increase in reading enjoyment since 2020.
More children are reading outside of their class daily – 30.1% in early 2021, compared to 25.8% in 2019. But the figure in early 2021 was slightly down on the figure of 30.8%, from early 2020.
When it comes to reasons why children and young people enjoy reading, 44.6% of 8 to 11 year olds said reading made them feel better in early 2021 and their main reasons for reading included to relax (52.7%), to learn new things (51.4%) and to learn new words (49.8%). Just over 30% said that reading makes them feel happy.
By far the most popular reading choice for children and young people is text/direct messages (92.4%) followed by in-game communications (87.4%). Still, 1 in 2 (51.0%) read fiction on paper in their free time while nearly 3 in 10 (28.1%) also read fiction on screen.
Encouragingly book ownership was high, with 94.2% of children and young people saying that they have their own books. When shops and libraries were closed during the pandemic, over 50% of children and young people said they reread books they had at home and 40% said they read more online.
To access to full research report, please visit this page.