In collaboration with Lancôme, we have published new research on revealing that 2 in 5 young people (43%) and adults (38.7%) in the UK either don't believe or are unsure they will achieve their aspirations.
The report, Aspirations, literacy and gender, is based on surveys of 4,317 young people and adults across the UK, and focus groups in schools*.
We found that a desire to earn money in the future was the main driver for both girls' and boys' aspirations. However, girls were more likely to be motivated by wanting to help people (58.3% vs 40.5%) and do something good for the world (50.3% vs 39.6%), while boys were twice as likely to want to be famous (26.7% vs 13.6%).
A lack of confidence was identified as one of the greatest barriers to realising their aspirations, particularly for girls and women (55.5% and 46.6%) compared to boys and men (41.7% and 35.4%).
Perceptions of gender inequality in the workplace also proved a particular challenge for girls and women. More than 1 in 3 girls (34.7%) and women (39.8%) don't think women are treated equally in the workplace. In comparison, 1 in 5 boys (20.3%) and men (24.5%) thought this to be the case.
Our findings showed that good literacy skills could be the key to helping young people and adults overcome these barriers and achieve their goals by giving them the confidence to pursue their aspirations, by helping them achieve their dream careers and by helping them reach their personal goals.
The research was inspired by our Words for Work: Women in Leadership employability programme, run in partnership with Lancôme.
In its first year, the programme directly improved the literacy skills, confidence and leadership abilities of nearly 1,000 young women aged 16-18 across the UK through teacher-led workshops, a day exploring the workplace and finding out about different roles at Lancôme, and panel events with inspiring women in leadership positions.
Today, Lancôme has pledged to extend the Words for Work: Women in Leadership programme for an additional two years, inspiring 5,000 young women in the UK to get the job they want.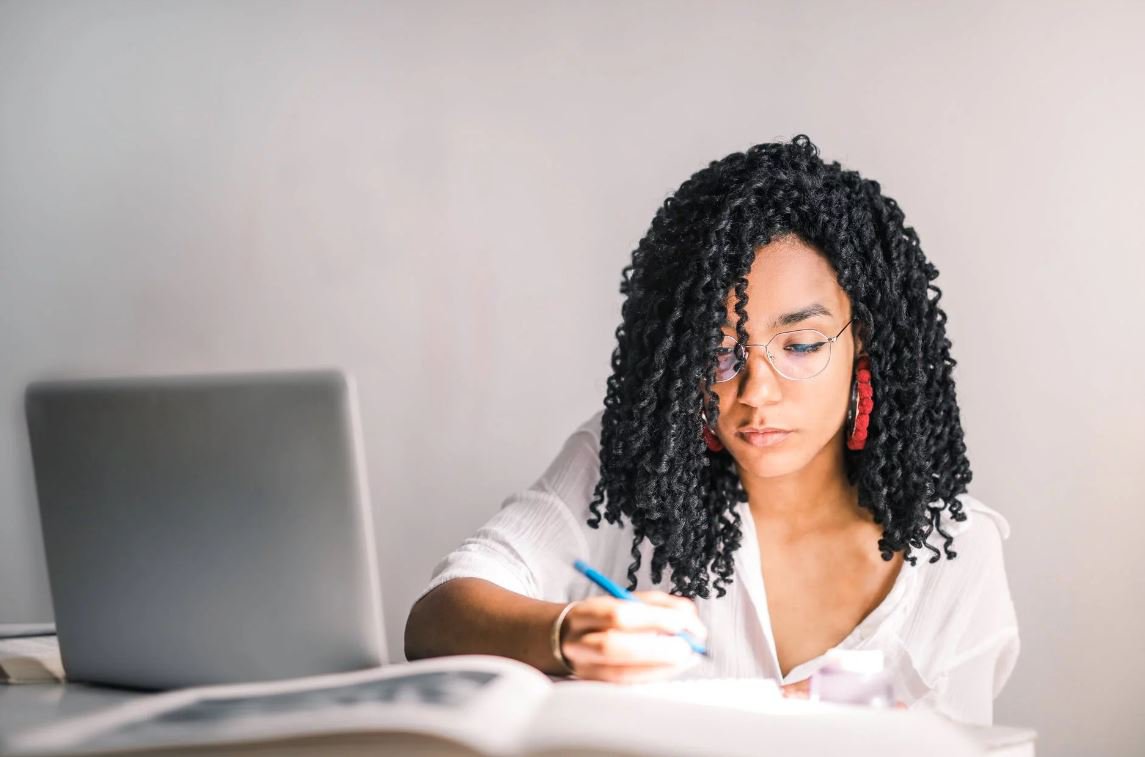 Young women have ambitious hopes and dreams for the future, but a lack of confidence in their own abilities and perceived gender inequalities in the workplace are putting these out of reach for far too many. We must equip them with the literacy skills and confidence they need to express themselves, communicate their ideas, listen to others and make their mark on the world.

Billie Dunne, Senior Programme Manager at the National Literacy Trust
To celebrate International Women's Day, the National Literacy Trust and Lancôme have created free classroom resources, including a book packed with inspiring reads for children and young people and a poster filled with motivational statements from adults to encourage young people to pursue their hopes and dreams.
Practical resources are also available to help young women secure their first job, from the our online platform with Lancôme.
---
* We surveyed 2,317 young people aged 11-17 through BounceTogether, a data capture system for schools that is used to collect information on the wellbeing and mental health of pupils and staff. We surveyed 2,000 adults in the UK via OnePoll. Furhermore, we carried out 11 focus groups in five schools in England.